Bombardier Transportation keeps trains on the fast track with Stratasys 3D printing
Earlier this year, Bombardier Transportation had acquired a Stratasys F900 to accelerate part production for their trains. Several months down the road after their acquisition, the company has not only done just that but also created a "digital inventory" of custom rail parts to reduce manufacturing time.
"Our goal during the development process for new trains is to speed up the production of project-specific parts that take a while to design," said André Bialoscek, Head of Vehicle Physical Integration at Bombardier's Hennigsdorf site.
He continued, "While speeding up production, we still need to ensure that total functionality, safety, and repeatability are upheld. With our F900 3D printer, we are able to do all those things – it has been a game-changer for our department."
One part that Bombardier has produced is a complex custom air vent system for a battery-powered train. The large part was printed using ULTEM 9085 resin which meets EN45545-2 rail certification guidelines for smoke, toxicity, and fire, a requirement for all train components produced at Bombardier Transportation.
Compared to using traditional manufacturing, Bombardier is now able to reduce its production time from four months to roughly four weeks using 3D printing, representing 77 percent in time savings. This means parts can now be replaced much quicker in the servicing of older trains, and in turn, move back into service on the tracks.
In addition, the large build capacity of F900 also means that it is possible to produce large components or print several different parts in one single print, enabling larger flexibility.
With the integration of Stratasys solutions, Bombardier is also building a digital inventory to ensure spare part needs are fulfilled on-demand regardless of the train's age or model. By going digital, Bombardier is able to bypass the physical storage of parts and recreate a part digitally when needed into a certified train-ready part for faster deployment.
Looking ahead, Bombardier is expected to also invest in PolyJet technology from Stratasys for the design validation process. "Indeed, in engineering, the use of 3D printing to produce prototypes has seen us reduce our design process time by a massive 30-40%, while also increasing the quality of our overall designs," commented Bialoscek.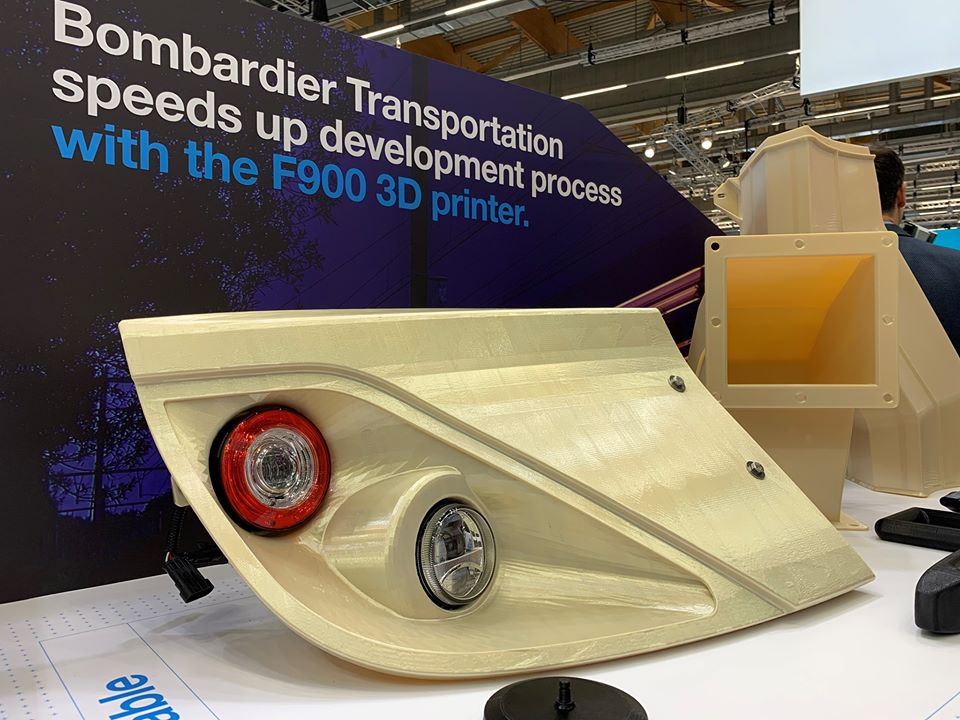 Click to learn more about FDM technology and Stratasys F900. You can contact us via our contact form, email us at info@creatz3d.com, or call +65 6631 8555 for any further inquiries.
Like what you read? Share the love!