Dlyte advances metal AM post-processing for dental applications
Barcelona-based company, GPA Innova, made waves last year with the TCT Post Processing Award at the TCT Awards last year, for their DLyte dry electropolishing system that polishes precious metals.
Jaume Miras, Finance Director of GPA Innova, recently sat down for an interview with TCT to explain more about the DLyte process and their plans moving forward.
DryLyte technology grinds and polish precious metals in one step to produce shiny finished parts, and is the first dry electropolishing system of its kind in the world.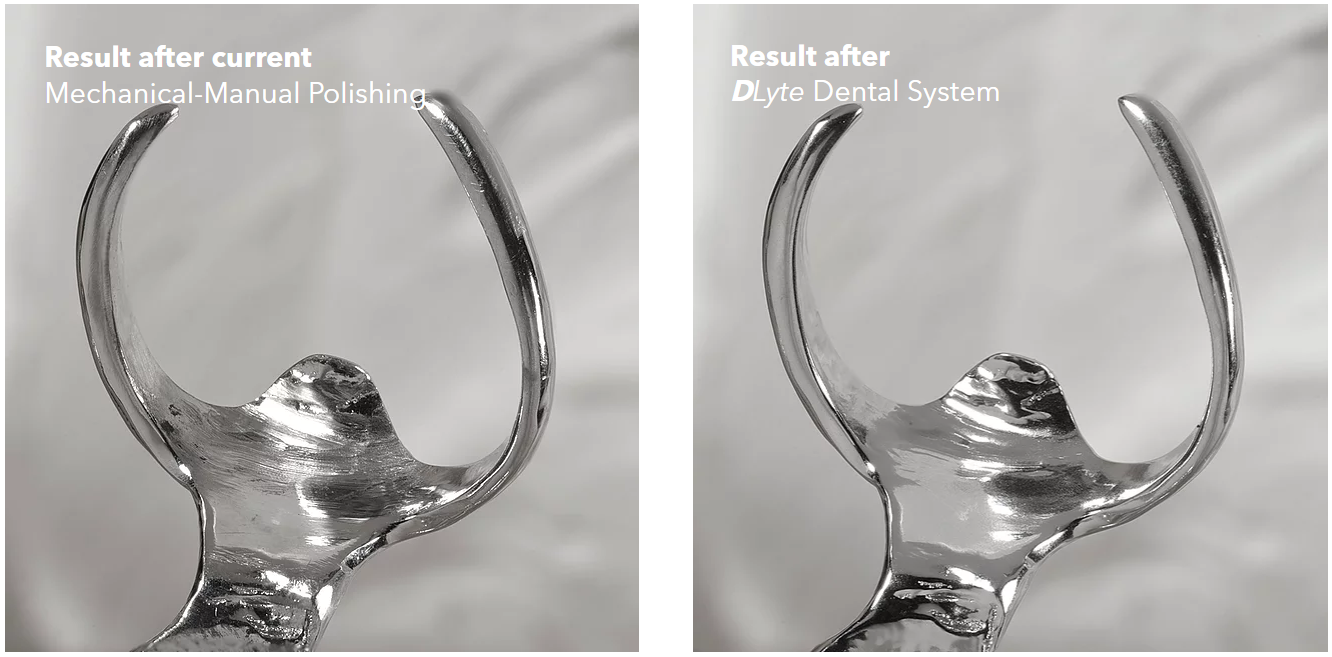 Unlike traditional processes that use the liquid as the electrolyte, DLyte uses ion transport via free solid bodies to handle a variety of precious metals with complex geometries. Depending on the application, as much as 75% of processing time can be reduced when compared to mechanical techniques.
During processing, the clamped metal part is clamped and dipped into the bucket containing proprietary media. No pressure is created on the surface thanks to the ion transport, as the part remains inside the media for hours. You will then need to replace with fresh media after some hours or after the time of use for optimal results.
With the system requiring no programming, one can just clamp several parts in one batch and just polish with the standard program because it isn't dependent on part geometries. This is ideal for the dental industry, where you don't need to do programming for each part since each mouth is different.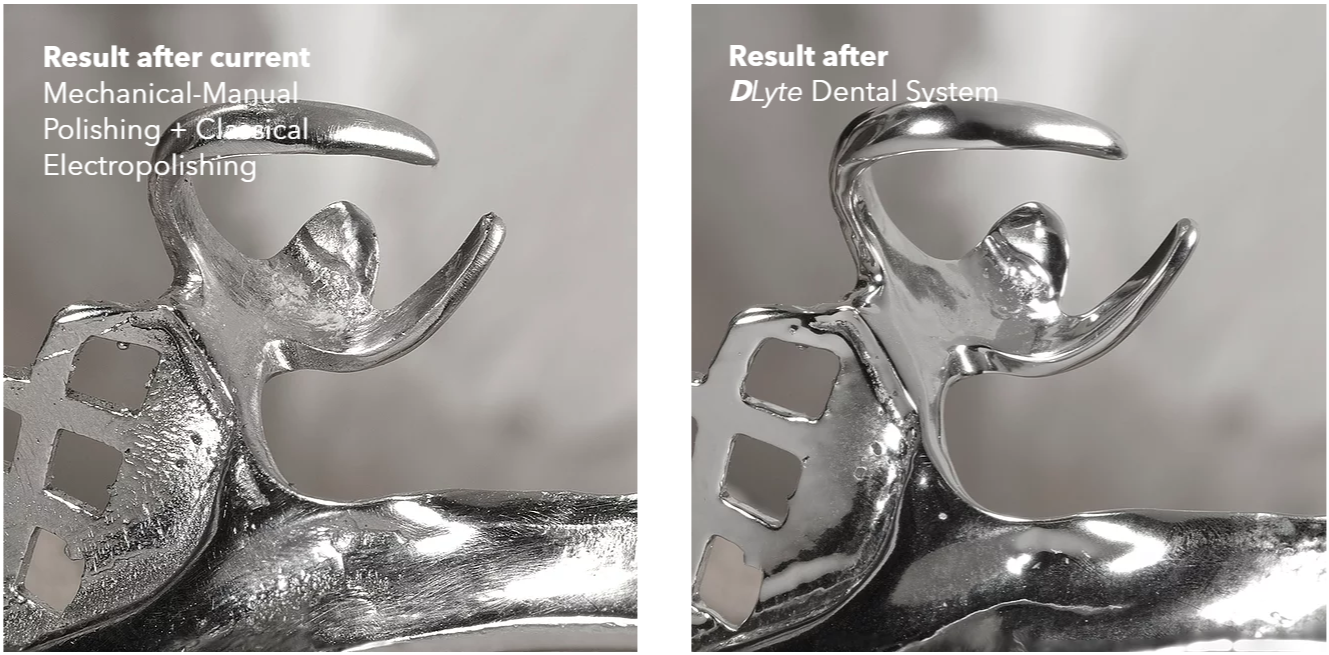 Around 140 systems are already installed worldwide, most of which are customized according to requirements. The majority are used by dental industry customers based in Europe, with some major adopters such as French aerospace company, Safran Group, and global medical giant, Johnson & Johnson.
So, what are the benefits? One mid-sized dental laboratory which produces around 50 pieces a day, is said to be saving around 102,000 Euros a year, primarily in labor costs when compared to manual polishing, while averaging around 9 finished parts per hour with the DLyte Dental System.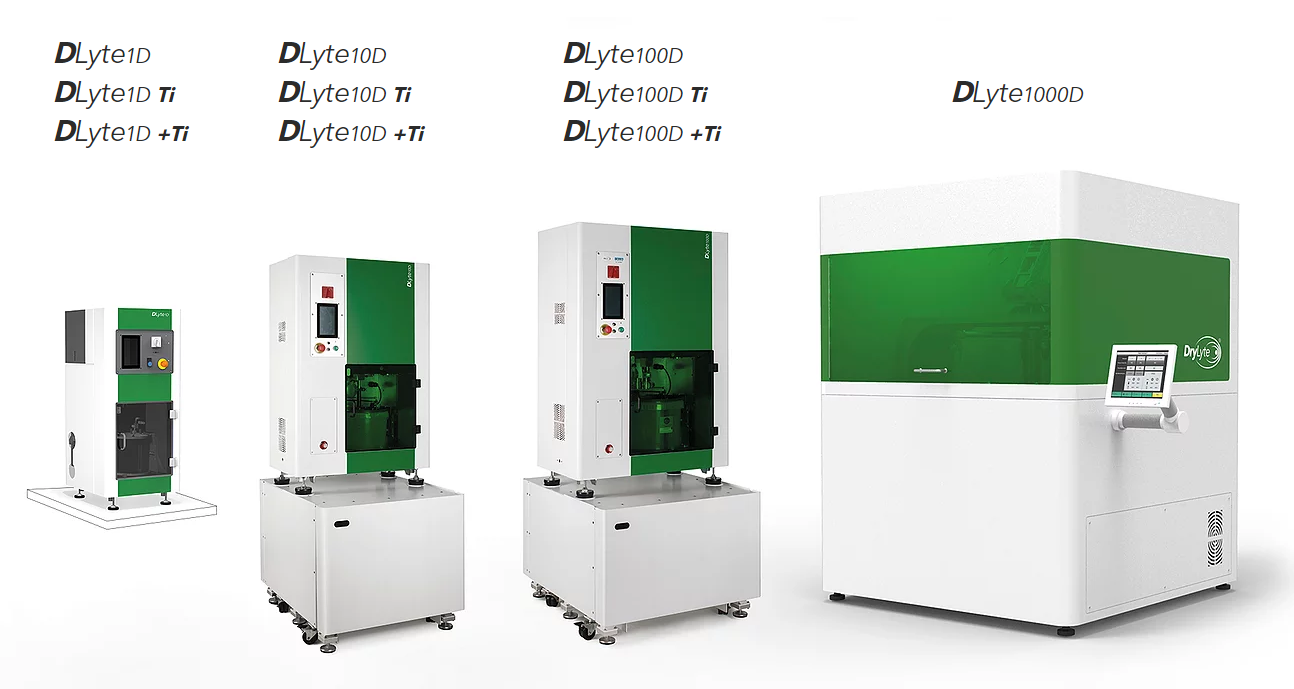 With every company requiring different solutions, GPA Innova is ready to adapt and customize their standard machine to meet their customers' needs. One such solution is the company's upcoming DLyte 10000 Industrial Series machine which can be combined with a KUKA robotic arm.
Learn more about DLyte Dry Electropolishing. You can also contact us via our contact form, email us at info@creatz3d.com, or call +65 6631 8555 for any further inquiries.
Like what you read? Share the love!