MAKERBOT CLEAN AIR™ SYSTEM
making a safe printer…safer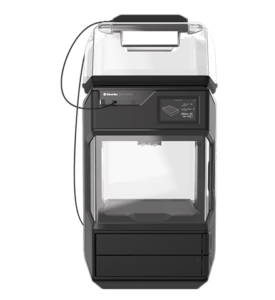 Improve your office environment and classroom friendliness with the MakerBot Clean Air System.
The HEPA filter removes up to 95% of UFPS (Ultra Fine Particles) and protects against emissions from advanced or unknown materials. 
Compatible with METHOD X and METHOD X Carbon Fiber Edition.
Utilizes top of the line HEPA filtration to remove Ultra Fine Particles (UFPs) from the air, leaving your environment as clean – if not cleaner than it was before.
Safety is our priority.
Plugs directly into the printer's on board computer that allows it to be throttled up or down depending on material and chamber temperature. This enables optimal environmental conditions both inside and outside the build chamber.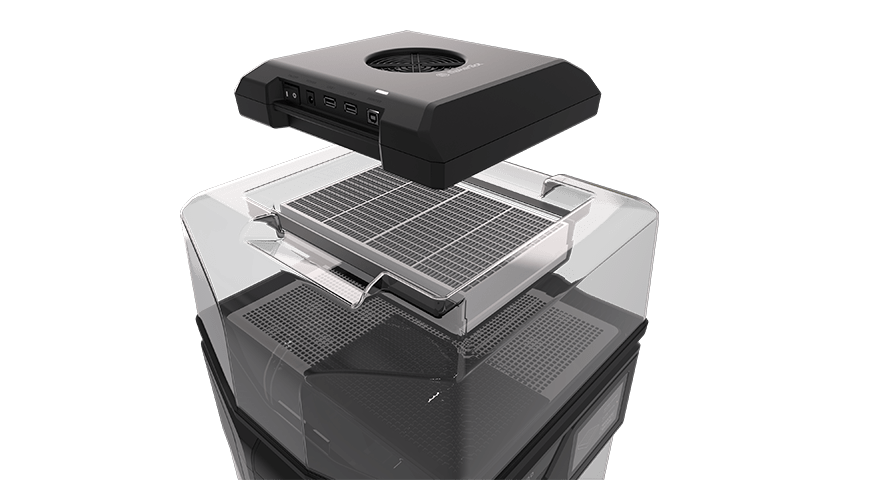 Get notified when it's time to replace your filters through your printer's touchscreen display. No tools required – easily slide the old filter out and a new one in. Filters are recommended for change every 1,000 hours of printing or yearly, whichever first.