MakerBot launches Lab Experimental Extruder to unlock open material platform capability
MakerBot has announced the immediate availability and shipping of their LABS Experimental Extruder for their METHOD Platform – METHOD and METHOD X 3D Printers – transforming it into an open materials platform and enable the use of 3rd party advanced engineering-grade materials.
This exciting news comes after the manufacturer had launched their Materials Development Program in November of last year, for leading filament companies to qualify their materials for METHOD.
The program has since signed on leading material suppliers such as BASF 3D Printing Solutions and LEHVOSS Group, in addition to earlier signees such as Jabil, Polymaker, Kimya, and Mitsubishi Chemical.
"Engineers can now print a growing number of advanced third-party materials on an industrial 3D printing platform, which was designed to produce stronger and more accurate parts than competing desktop 3D printers," said Johan-Till Broer, VP of Product Development at MakerBot.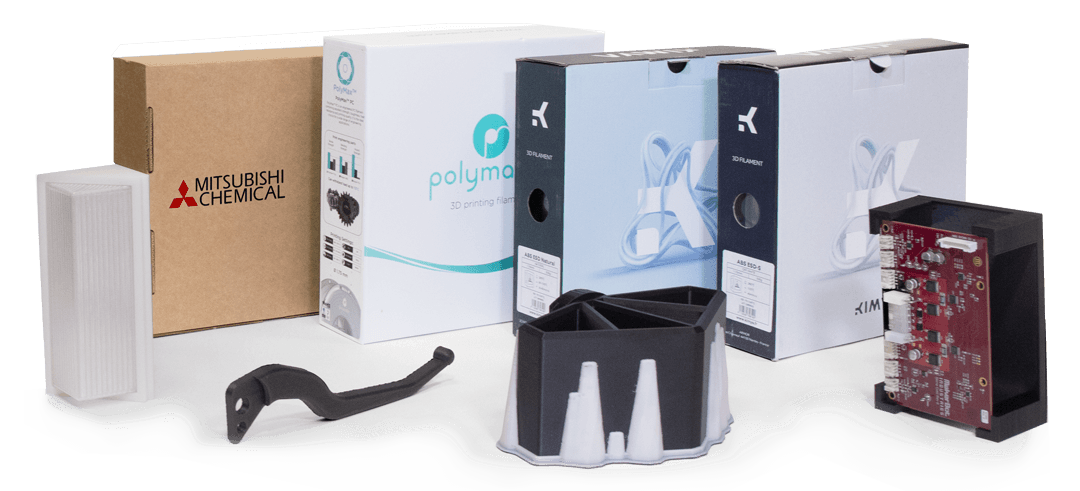 METHOD's industrial capabilities are ideal for printing parts with advanced materials to unlock new 3D printing applications. With the LABS Experimental Extruder, engineers can further push the limits of what's possible with advanced materials.
With a modified hot end, the new LABS Experimental Extruder not only offers advanced customization options for engineering-grade materials but also features like:
Interchangeable nozzle assemblies
Expanded print settings in MakerBot Print
Able to reach a temperature of 300°C
Smart sensors to track and detect issues
Recommended materials include:
The LABS Experimental Extruder is available for purchase as an additional accessory and is now shipping worldwide. Interested parties can contact us for a quotation or click to learn more about METHOD X and MakerBot materials. You can also leave an inquiry via the contact form, email info@creatz3d.com, or call +65 6631 8555.
Like what you read? Share the love!