Unlock Innovation with Industrial-Grade Desktop 3D Printing
Experience industrial-grade 3D printing for the price of a desktop 3D printer?
Enter MakerBot METHOD X – a high performance, tinker-free professional 3D printer engineered from the ground-up to handle the most complex 3D printing needs.
Available in Singapore, Malaysia, Vietnam.

Print strong heat-resistant metal replacement parts with carbon fiber reinforced nylon* and other engineering-grade composite parts with three dimensional strength and accuracy on METHOD's unique industrial desktop platform.
* Requires a new composite extruder for existing METHOD and METHOD X 3D printers.
Create stronger, accurate, precise, and durable industrial-grade parts with a class-leading patented circulating heated chamber.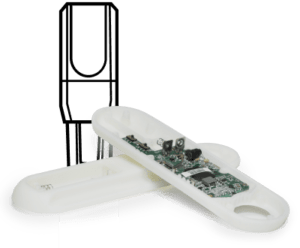 MakerBot Materials and an option for 3rd party advanced engineering materials allow the exploration of limitless application potential.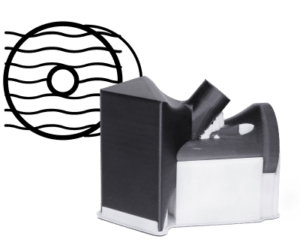 Guaranteed part accuracy of ± 0.2mm and Stratasys SR-30 Support lets you print complex assemblies that fit with tight tolerances. Always.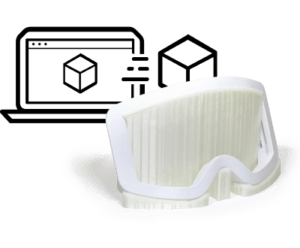 Streamline your workflow with class-leading features like automated material handling, build plate leveling, and extruder calibration.
Extensively tested and tuned, official MakerBot Materials like Real ABS, PC-ABS, ASA, Nylon Carbon Fiber, SR-30, and more, allow you to produce the highest reliability and measurably accurate parts.
Explore limitless application potential with the Open Materials Platform – MakerBot LABS – for access to 3rd party materials.
Enjoy printing in any environment thanks to the dry-sealed material bays and dry material mode of the METHOD platform that protect your filament from exposure to damaging humidity.
Singapore can be really humid,
you know.
100° CIRCULATING HEATED CHAMBER
Control the temperature and quality of every layer – not just the first, with a Stratasys-patented circulating heat chamber that can go up to 100°C (for certain materials) for uncompromised layer adhesion and part strength.
PRINT FROM ANYWHERE AT ANYTIME
MakerBot Print and MakerBot Cloud are the best and easiest way to prepare, manage, monitor, and share your 3D print files. Enjoy the best of everything that 3D printing has to offer on your Mac, PC, or in the Cloud.
With native CAD file support, easily optimize and streamline your 3D printing process for any environment.
Connect with us today to learn more. Our team is always here for you, get in touch!
By clicking SUBMIT, you consent to Creatz3D processing your personal information to provide you with the requested content. View our privacy policy.