Manufacturing Technology Asia 2017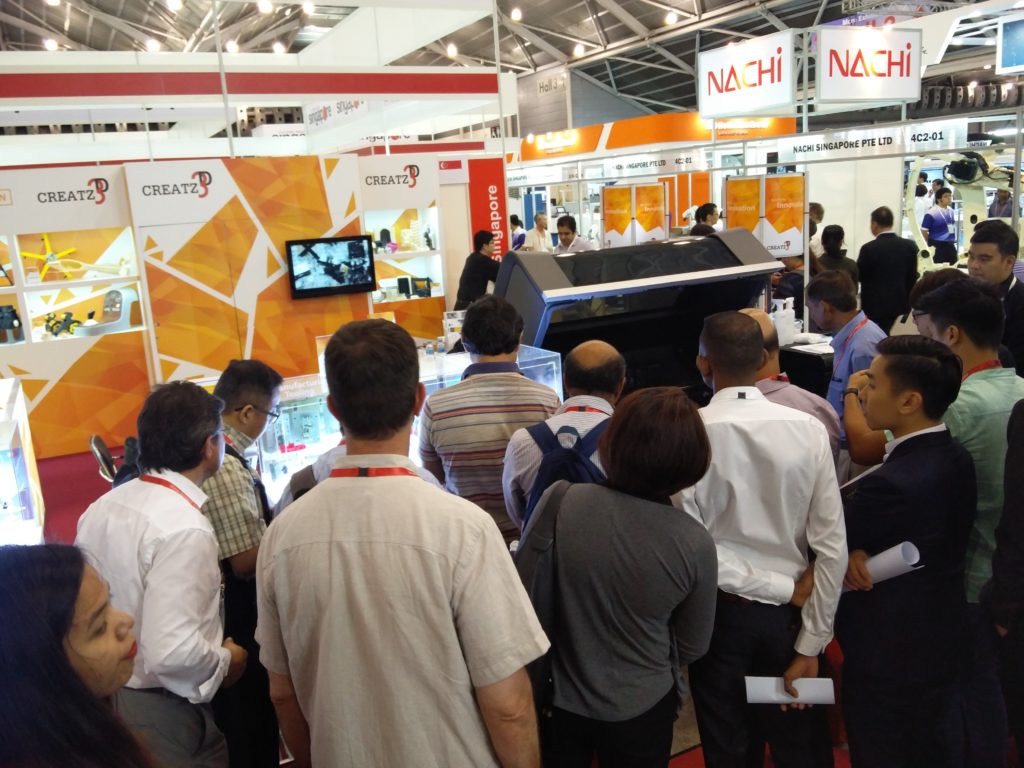 Dedicated for cutting-edge metrology and inspection tools, the Manufacturing Technology Asia (MTA) 2017 is a leading platform for top technology providers to showcase the latest solutions that can perform complex checks, improve quality control and cut precious time off from production processes. Singapore strives to meet the demands of the industries by integrating cutting edge technology, provided by 43 international countries gathered together at the MTA 2017. The MTA 2017 was held at Singapore Changi Expo Conventional Hall 4, from the 4th to 7th April.
Creatz3D, as one of Singapore's recognised industrial solution distributor, participated in this tradeshow to promote the use of on-demand Digital Manufacturing. Because of today's trend in the manufacturing industry, companies are looking to small, customised volume manufacturing with a short lead time. With the broad range of industrial solutions that Creatz3D carries, Creatz3D was able to provide guidance for companies who are keen to integrate with the Additive Manufacturing (AM) technology.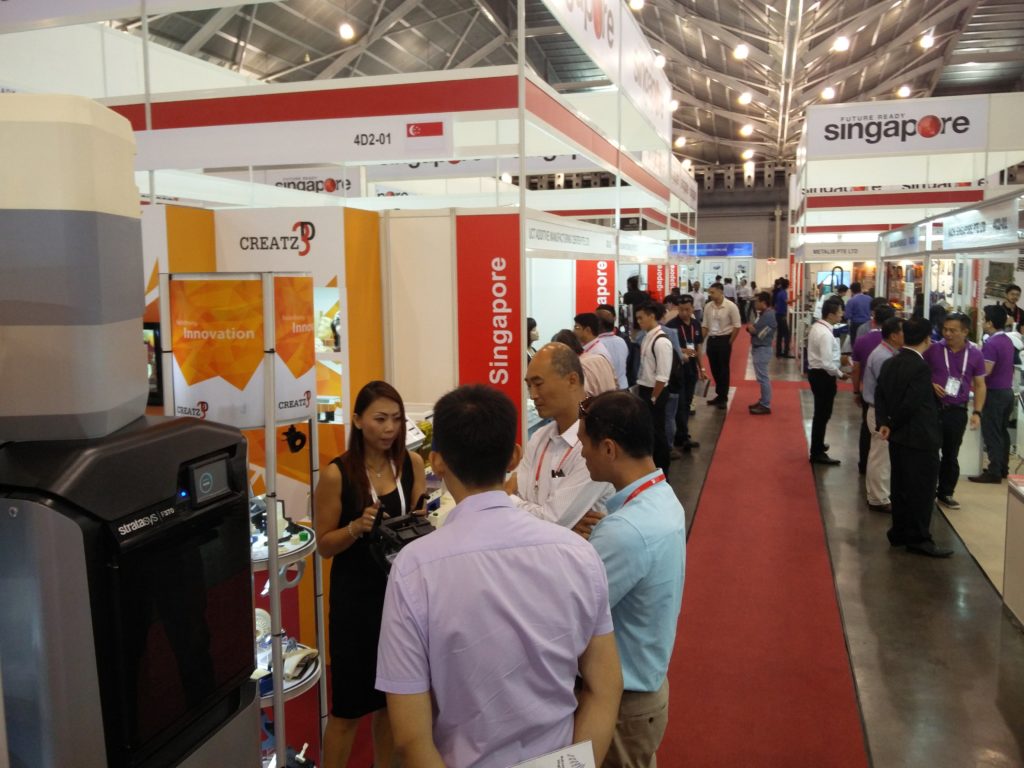 With Creatz3D vast knowledge in this field, our staff were able to answer many curious attendees on the different applications that they could utilize to improve the workflow of their company's production during the 4 days trade show. To help attendees gain a clearer understanding, Creatz3D had installed two of our industrial solutions demo units: Objets 500 Connex 3, Stratasys F370 on the site of the MTA 2017 tradeshow.
For MTA 2017, Creatz3D also prepared display samples where attendees were treated to a visually educating and stimulated treat. One of the highlights was the 3D printed samples from the Stratasys J750, the world's first 3D printer which is able to mix 6 different materials to produce a true colour prototype with different material properties that will reassemble 99% of your actual model.
Creatz3D was honoured to have been one of the exhibitors that were given a chance to introduce our line of business to the MTA 2017 tour group.
As the Manufacturing Technology Asia 2017 comes to a close, Creatz3D would like to leave you with a Special Promotion.
From 31st March to 30th June 2017, Creatz3D is issuing up to 15% discount off the latest Stratasys F123 Series when the following conditions are met.
Conditions:
New Customers – 10% discount
Trade-in any existing 3D printers for additional – 5% discount (can stack with 10%)
Existing customers – 15% discount (only).
Please take note the maximum discount cap is 15%.
Do not let this golden opportunity slip by and contact us now.
Creatz3D would like to express our thanks and appreciation to all the attendees of MTA 2017. For more information, you can choose to contact us via info@creatz3d.com or (65) 6631 8555.