Metal 3D printing technology has been used in many industries like the industrial, jewellery and dental fields to great success because of its high customizability. With high-value materials and the ability to produce parts that are demanding in performance, metal 3D printing is able to produce big parts that are used in industries like the aerospace and medical fields.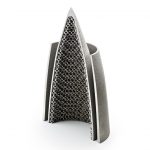 Aerospace
Metal 3D printing is able to complement or replace traditional processes in the aerospace industry, resulting in more convenience, shorter lead times, and even higher quality components.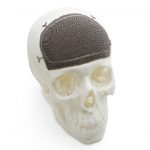 Medical
Metal 3D printing is especially useful in low volume production and personal customisation to meet each individual's needs, something particularly suited for the medical field.