Medical
Similar to the aerospace industry, metal 3D printing is extremely appropriate for the medical field, particularly in the production of orthopaedic implants.
Worldwide changes in demographics coupled with continuous development of new surgical techniques and products are driving the steady growth of the orthopaedic implant market. Metal 3D printing benefits from the growth as it provides complementary technology to improve implants and its production process.
Cost Efficient
Using metal 3D printing technology, production of press-fit and cemented implants are now more cost efficient, especially for volume production of press-fit implants with advanced Trabecular Structures. Solid and porous sections of the implants are built in the same process step, eliminating the need for expensive secondary processes.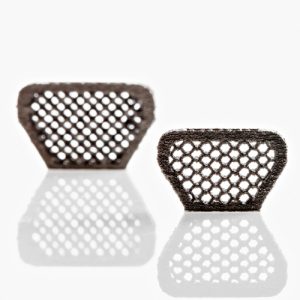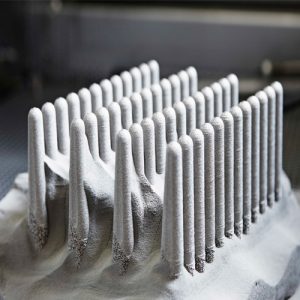 Customisation
The metal 3D printing process is especially good for low volume production as it allows for the freedom of design and customisation, something the production of custom implant production needs. The EBM technology offers a direct CAD to metal process that allows production of patient-specific implants using data derived from Computer Tomography (CT), resulting in convenient and fast customisation to suit every patient's different needs.