PolyJet 3D printing technology pushes the limits of aesthetics and performance possible, with its ability to combine multi-colored photopolymer material options into a single print. Its speed, resolution, and affordability make it ideal for quick-turn applications, from master patterns to show models to early design prototypes.
THE TECHNOLOGY
Similar to conventional inkjet printing, this powerful PolyJet 3D printing technology jets layers of UV curable liquid photopolymer materials to produce smooth and accurate materials for prototyping and tooling applications.
THE RESULT
The high surface resolution printing capability guarantees fine and detailed features for all 3D printed products. A wide range of materials and colors can be incorporated into a single model to ensure unrivaled efficiency.
With precision in detailing, the technology is ideal for the manufacturing of accurate molds, jigs, fixtures and other manufacturing tools needed by various industries.
Stratasys PolyJet technology is also one of the fastest 3D printing technologies around. The shortened lead-time will benefit all industries by increasing efficiency in manufacturing products for relevant business needs.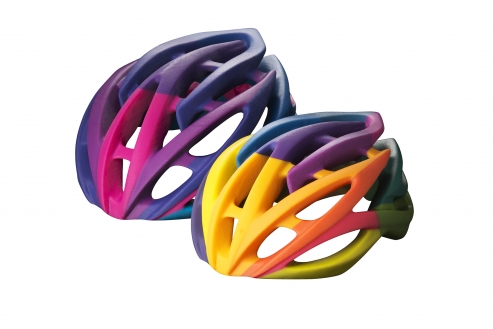 THE MATERIALS
Agilus 30, BioCompatible, Digital ABS Plus, DraftGrey, Durus, High Temperature, RGD 720, Rigur, Tango, Vero, VeroClear, VeroFlex, VeroUltraClear, VeroVivid, and more.
THE 3D PRINTERS
Stratasys PolyJet 3D printers excel in constructing the ideal prototype in high resolution with a possible mixture of materials from both rigid and simulated rubber to create a colorful and realistic product.