Streamline your workflow with




Objet30 Dental Prime
Backed by Stratasys, the world's 3D printing solutions provider, Objet30 Dental Prime offers high versatility in addressing a wide variety of dental applications in one affordable, user-friendly printer.
3 different print modes lets you maximize speed or optimize quality and costs according to what you need.
Increase Productivity and Capacity
Unlike competing printers in the same price range, Objet30 Dental Prime lets you build multiple models on one tray. Production time is also dramatically reduced as opposed to using manual modeling.
Reliably Consistent and Accurate
The CAD/CAM design software lets you create models that come with fine features and smooth surface finishes. No digital, design knowledge is required to operate the printer, and the process is a clean, quiet one.
Easy-to-handle materials poses no biohazard safety or risk of material contamination. Work with multiple material options from Clear Bio-compatible (MED610), VeroGlaze (MED620), and VeroDentPlus (MED690).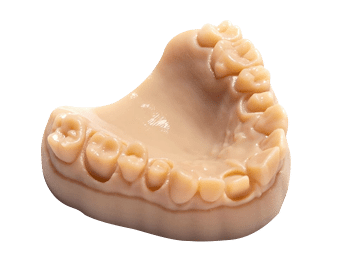 Create amazingly fine features and finish with this dark beige material.
Opaque material with A2 shading for the best match in the industry.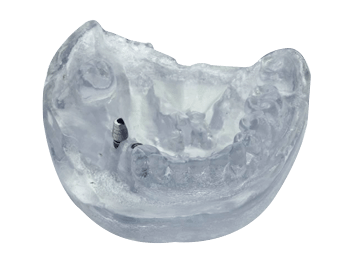 Rigid material that offers high dimensional stability, accuracy and transparency.