Stratasys introduces new 3D printers and software at RAPID + TCT 2018
Stratasys, the global leader in additive manufacturing solutions, has announced a plethora of new 3D printers and software that will deliver prototyping realism at the recent Rapid + TCT 2018 trade show, the most influential additive manufacturing event in North America.
Launch of enhanced J750 and new J735 3D printers
Having earlier released the J750 3D printer which opened up new possibilities for users, the printer maker has now unveiled the enhanced J750 3D printer alongside the new J735 3D printer, that will push the envelope of what's possible with printing 3D printed prototypes.
Besides being able to produce highly realistic, vibrantly-colored parts at speeds up to 5x-10x faster and more cost-effective than traditional manufacturing, workflows are streamlined from design-to-prototype, which in turn decreases both time-to-market and time-to-revenue.
Via a new vivid color package that offers in excess of 500,000 color combinations, printed prototypes will look, feel and operate like finished products with highly accurate colors and advanced clear with texture functionality.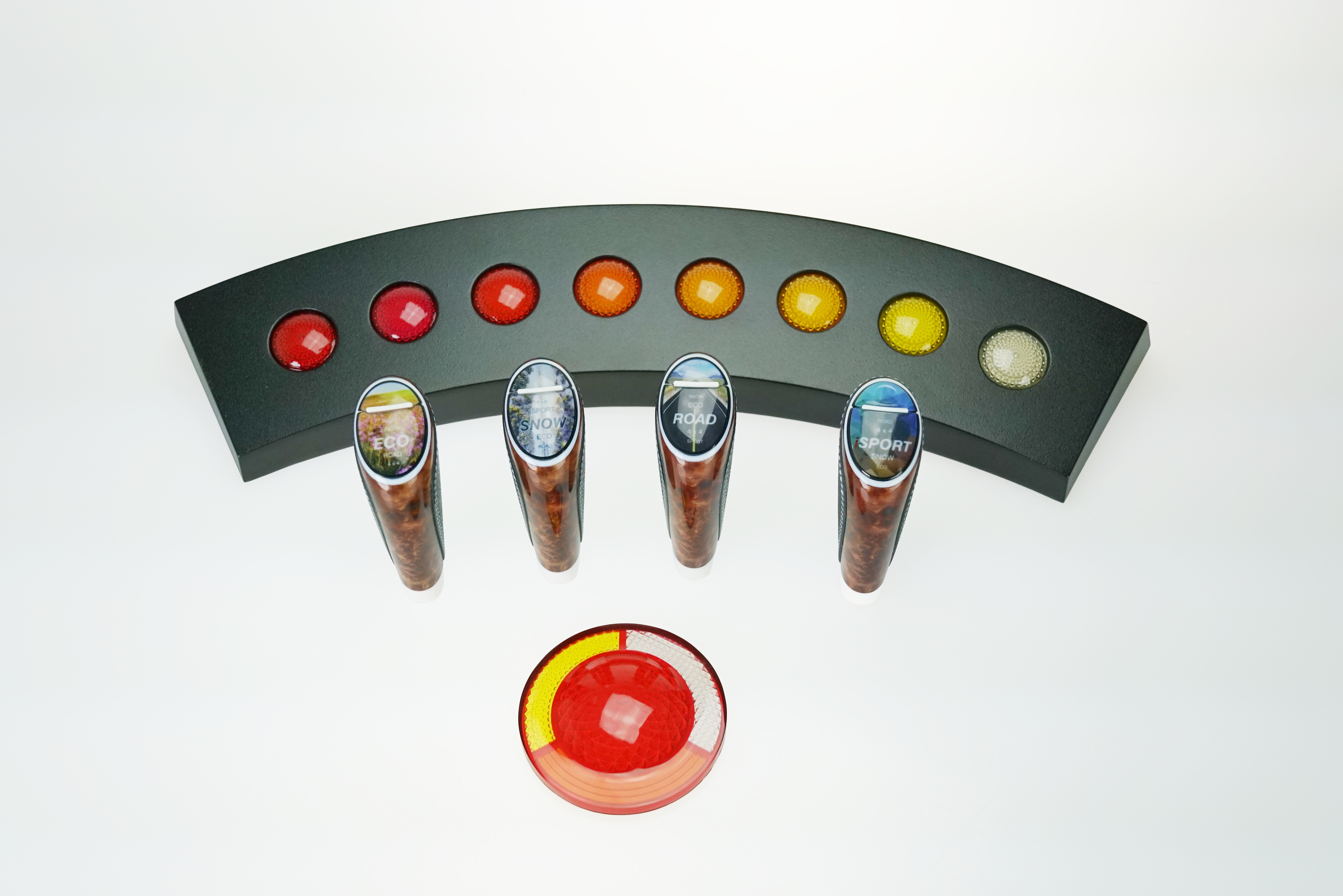 Manufacturers will not only get an excellent feel of what they can expect from a final product from using the new 3D printers, they can also do without any excessive post-processing with the new VeroYellowV and VeroMagentaV FDM filaments.
Apart from time and cost reduction, companies can now run through more design iterations or improve designs and accelerate time-to-market.
GrabCAD Print gets a new feature: Jigs and Fixtures
Stratasys is also introducing a new feature called Jigs and Fixtures for their GrabCAD Print software, that simplifies and automates print preparation for rapid tooling applications.
This new feature expands on the capabilities offered in Stratasys Insight, and will streamline the toolpath planning process, increase ease of use, and reduce the time and costs in creating jigs and fixtures. The software is also able to accept native CAD designs on top of STL and ensures the original design intent is maintained without the need for conversion.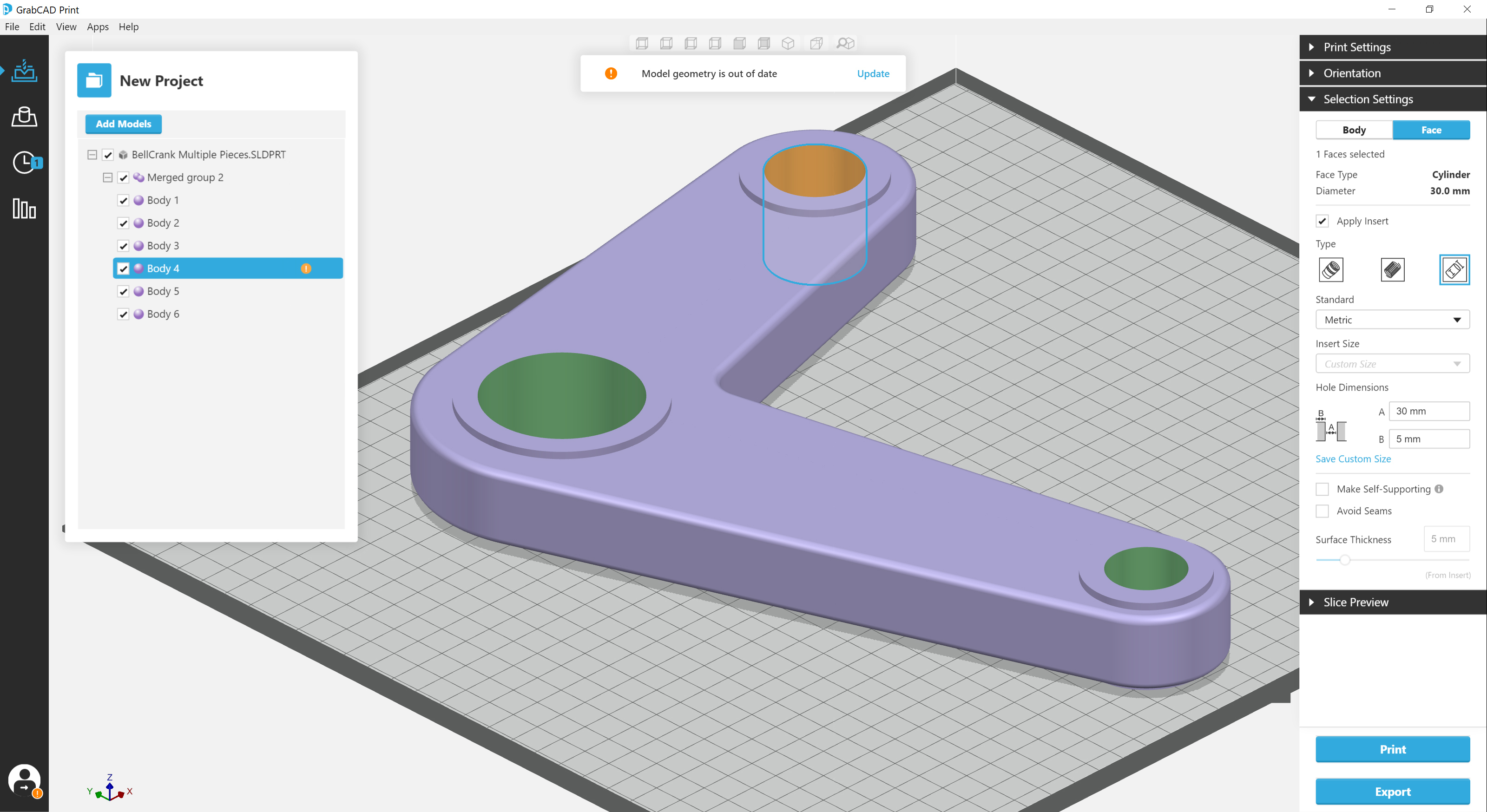 Designed to be highly user-friendly, the software does not require one to have extensive design knowledge and is suitable for even first-time users. The intuitive software will automate many key CAD functionalities, and simplify workflow by auto-generating toolpath instructions.
Unveiling of 3rd generation flagship FDM system – F900 Production
The 3rd generation flagship Fortus FDM system, the F900 Production, was also unveiled, which include an MTConnect-ready interface that enables production-ready accuracy and repeatability.
They will come in 3 versions – the F900, the F900 AICS (Aircraft Interiors Certification Solution), and the F900 Pro. The F900 AICS offers a unique solution that offers the performance and repeatability of flight-worthy thermoplastic components, while the F900 Pro is a production-grade system that will get the best performance from the utilization of ULTEM 9085 resin.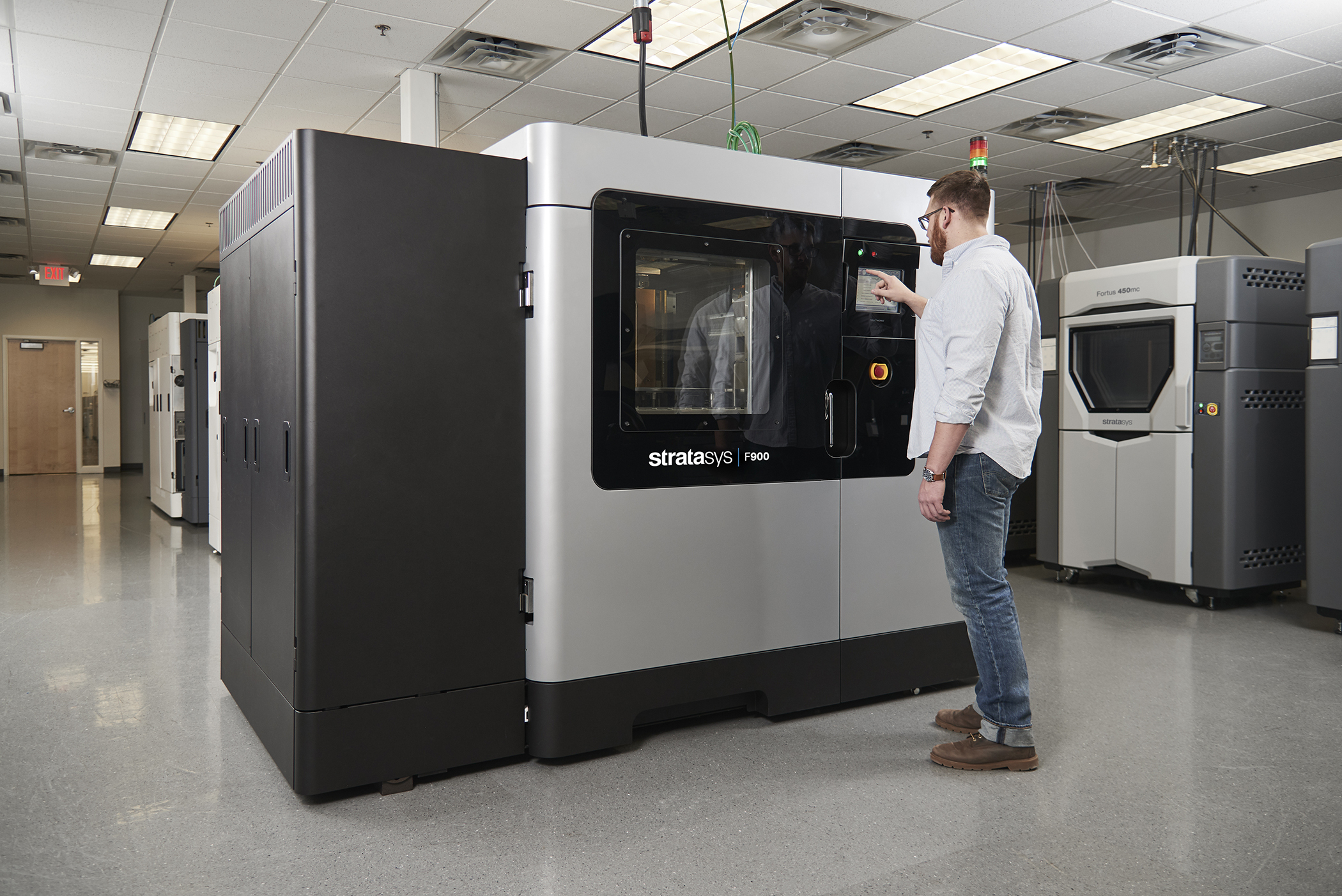 The new system from Stratasys demonstrates how additive manufacturing has finally reached the level of repeatability and performance that's required for final part production – from prototyping to a true industrial additive manufacturing system.
The F900 systems are expected to ship by the second or 3rd quarter of 2018.
Visit our Stratasys 3D Printing Solutions to see our offerings. You can also contact us for a consultation via our contact form, info@creatz3d.com, or +65 6631 8555 for any enquiries.
Like what you read? Share the love!