Create without compromise every step of the way. From fast concept models to quality high-fidelity models, the office-friendly J55 3D printer is an affordable option for maximum designer output.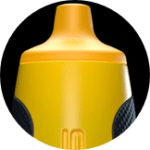 Costing just 1/3 the price of a J850, the J55 offers the same high-resolution fast prints with multi-material capabilities.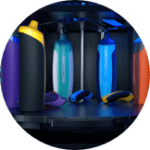 The best footprint-to-tray ratio on the market allows you to create the maximum number of models in one print.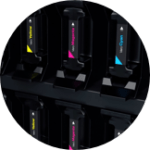 Design with clear materials, 478,000 color gamut options, and Pantone Verified colors. All at your fingertips.
Compact build with a small footprint and ultra-quiet in operation under 53 decibels like a household refrigerator.
Rigid, transparent, opaque, or fast draft – the J55 offers a wide range of materials to suit all your design needs.
Multi-material capabilities let you load up to five materials at once and create multi-color parts in one print.
With expansive options for color and texture combinations, there's no need for hand painting.
The J55 also features soluble SUP710™ for simple, hands-free support removal – design in exquisite detail without worrying about hours of post-processing.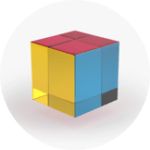 Rigid photopolymers in CMYK that enable nearly 500,000 colors and nearly 2,000 Pantone colors.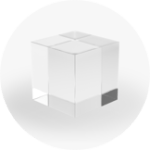 Transparent photopolymer for simulating clear materials.
Rigid, lower cost material with medium opacity and smooth finish for early prototypes.

When design decisions are color-dependent, the J55 provides PANTONE® Validation and makes the Pantone Matching System (PMS) colors available for 3D printed models using Stratasys GrabCAD Print software.
By providing faster, more accurate color representation for models and prototypes, save precious hours that would be spent on traditional color-matching processes.
Connect with us today to learn more. Our team is always here for you, get in touch!
By clicking SUBMIT, you consent to Creatz3D processing your personal information to provide you with the requested content. View our privacy policy.