What is the Biocompatibility of Stratasys FDM materials?
In the face of recent events thanks to COVID-19, there have been many inquiries about the biocompatibility of Stratasys FDM materials for the 3D printing of essential health equipment like face shields, nasal swabs, and so forth.
Stratasys has done multiple tests to determine the biocompatibility and sterilization capability of the following materials:
ABS-M30i – ABS (acrylonitrile butadiene styrene) thermoplastic
PC-ISO – Polycarbonate thermoplastic (white)
PC-ISO-T – Polycarbonate thermoplastic (translucent)
ULTEM 1010™ resin – PEI (polyetherimide) thermoplastic
We at Creatz3D have also produced applications such as:
Table 1 sums up the results for biological endpoints and testing standards for each material.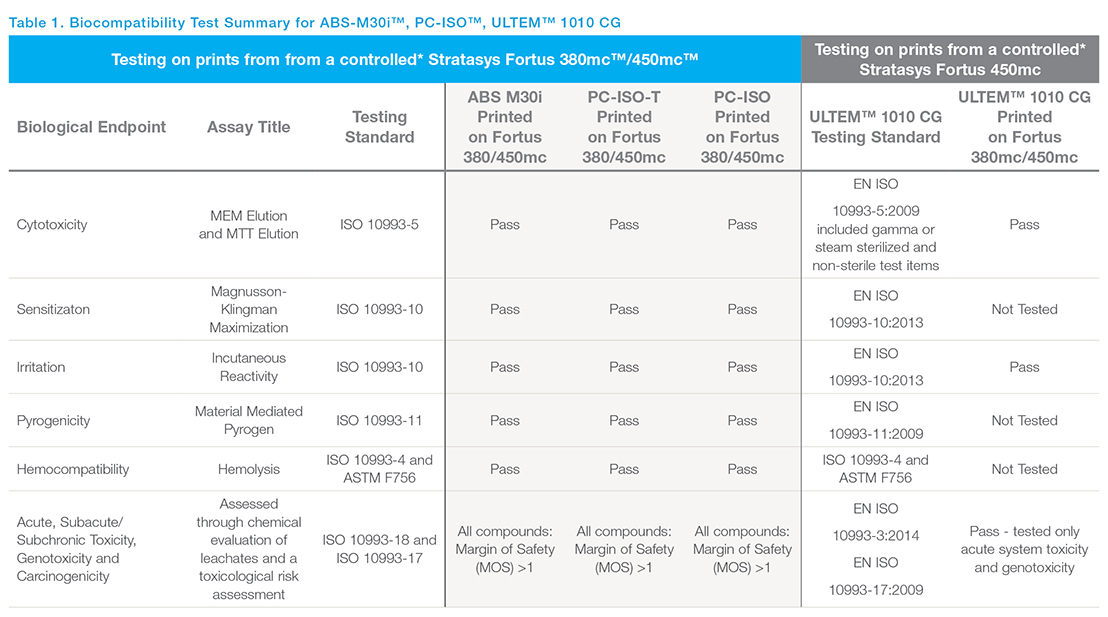 * Controlled refers to the specific printer preparation and cleaning that can be found in the test sample preparation document. This includes post-processing as appropriate.
Table 2 identifies the details of the test coupons.

Tables 3 through 6 provide current information about the sterilizability of these materials.
An important fact to remember is that all the information above represents results on post-printed test coupons (cubes), not on raw thermoplastic pellets or filament. You can review the biocompatibility and sterilizability supporting documentation currently available.
If you have any inquiries, our team is on standby to engage with you for an in-depth discussion about your COVID-19 project – via the contact form, info@creatz3d.com, or call us at +65 6631 8555.
Like what you read? Share the love!