The Most Affordable Industrial-Grade 3D Printer
Low-priced desktop printers might be attractive in the initial phase, but buyers will soon discover that they fail to live up to expectations in terms of failed prints and reliability. The powerful and reliable Stratasys F120 gives consumers the best of both worlds in price and performance, and the consistency is something that low-priced desktop printers miss out on.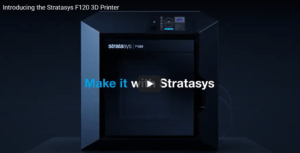 No Compromises on Quality
The industrial-grade reliability of Stratasys 3D printers means lesser downtime for maintenance as compared to the competition. With the new and larger filament box design, you can print uninterrupted for up to 250 hours, and also enjoy a quick return on investment by printing up to 2 to 3 times faster.
2 Material Options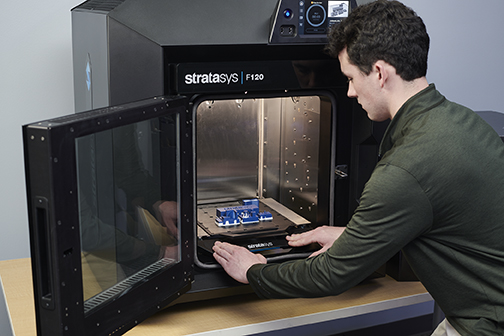 With all the features and benefits inherited from the larger-sized industrial-grade 3D printers from Stratasys, the F120 allows you to print complex designs with confidence. Big performance, low price.
The Stratasys F120 is designed for ease of use, the true plug-and-play capability, auto-calibration, and fast, easy material swaps mean you get more printing time while maximizing your overall productivity.
ABS-M30 and ASA are functional materials that have been rigorously tuned for high performance, with easy-to-remove soluble support material (SR-30).

Outperform the competition over and over 
There is simply no competition against low priced printers in the market, with the F120 coming out on top in terms of key attributes, including feature reproduction, part sturdiness, and surface quality. More than 1,000 hours were spent independently in tests to test the above-mentioned and to ensure that you always get quality prints, uninterrupted.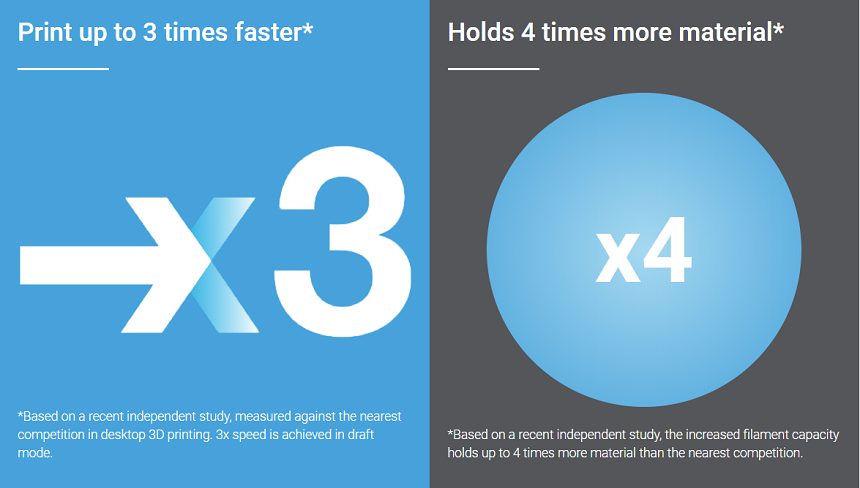 Intuitive 3D Printing Software for Professionals
Using the F120 is as simple as plug, print. With the standard installation of GrabCAD Print, your workflow is dramatically simplified. No specialized training or dedicated technician is required because of the standard ease of use, even for novices.
Print from any Devices
Cloud-connected ability allows you to directly print from any browser from your device of choice
Remote Scheduling and Monitoring
Gain access, monitor material levels for budget planning, and print from anywhere regardless of location as long as there's an internet connection
Efficient Print Scheduling
Print scheduling is made more efficient with a constantly updated listing of machine availability, estimated job duration, and other key considerations.
Always Be Notified
Be it a print job completion or if an error has occurred, notifications allow you to act accordingly.