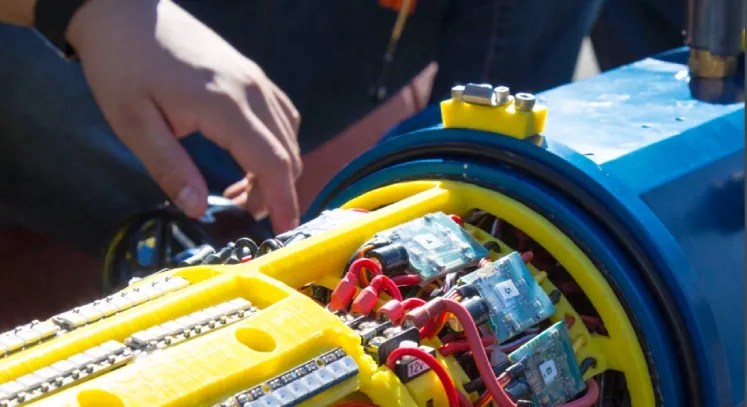 Redefining Innovation with

Commercial 3D Printing


Services
3D Printing Services in

Singapore
Creatz3D offers industrial 3D printing services in Singapore that are equipped with the most cutting-edge technologies. With more than 20 years of experience of providing 3D printing in the industry, we are dedicated to delivering tailored printing solutions and making commercial 3D Printing services more accessible to all in Singapore. By adopting our innovative technologies, you can stay ahead of the curve and tackle industry challenges in a more cost-effective manner.
Technology Powering Our

3D Printing Services
We leverage a diverse range of technologies for our 3D printing services, tailored to meet the unique needs and demands of our clients.
1. Metal 3D Printing Technology
Our 3D printing services utilise metal 3D printing technologies such as Laser Metal Fusion, Nanoparticle Jetting and Selective Laser Melting to provide our clients with fast, precise, and effective solutions. These technologies help create complex and intricate yet accurate metal parts with excellent surface quality.
2. Plastic 3D Printing Technology
At Creatz3D, we offer a comprehensive suite of plastic 3D printing services that leverage a range of plastic 3D printing technologies to meet the diverse needs of our clients. Our portfolio of plastic 3D printing technologies includes Fused Deposition Modeling (FDM), PolyJet Technology, Stereolithography (SLA), and Programmable Photopolymerisation (P3™) Technology, all of which are utilised to deliver exceptional precision and quality for parts.
3. Ceramics 3D Printing Technology
Ceramic 3D printing technology has become increasingly popular due to its exceptional high heat resistance and versatility in creating intricate designs. Creatz3D Ceramics is a subsidiary of Creatz3D, formed with the objective of providing ceramic 3D printing services to customers. We use Stereolithography (SLA) technology, which is the latest in 3D printing, to produce functional ceramic parts according to the specific requirements of customers. From concept to end product, customers can rely on our know-how and expertise to exploit the benefits of our industry-leading ceramic 3D printing technology
Our

3D Printing

Services Applications
Depending on the type of printing technology, our 3D printing services are being used to create products in various industries.
1. Ceramic 3D Printers
Due to its ability to achieve extensive customisation, ceramic 3D manufacturing has become a popular technology. This printing technology can also absorb colours, making it suitable for post-processing. As such, ceramic 3D printers have been used in many industries like industrial, luxury goods, aerospace and biomedical fields with great success.
2. Plastic 3D Printers
Many industrial applications can benefit from reduced cost and shorter lead times with the help of our 3D printer for plastic parts. Plastic 3D printing applications range from rapid prototyping, jigs and fixtures, finished goods and production parts, dental uses and many more.
3. Metal 3D Printers
When it comes to unparalleled and unbeatable customisability, metal 3D printers can be a great choice for industries that require high-value and high-performance parts such as jewellery, dental, aerospace, medical, and others.
Process to Avail Our

3D Printing Services
To deliver the highest quality 3D printing services, we rely on our advanced in-house capabilities, which ensure faster and more reliable production. Our years of experience in this field make us the ideal partner for any project.
Here is how our team of experts will work with you to develop a custom solution that meets your requirements while maximising efficiency and cost savings.
1. Design
Submit your CAD file (.STL, etc) and our team will analyse it thoroughly. They will then provide you with the appropriate recommendations on the best printing technology and material to use for your application.
2. Print
Once the specifications have been agreed upon, we will check our available 3D Printers to ensure that they are suited for your part. Once a compatible printer is found and available, your part will be printed with it and monitored closely in order to guarantee success.
3. Quality Check
Once the printing is completed, the final product is subjected to our rigorous quality control protocols. Following that, we guarantee to ship your order out on the next available business day.
Trusted By Leaders For

3D Printing Services

in Singapore
At Creatz3D, we have been dedicated to helping businesses and organisations in Singapore improve their processes with our 3D printing services since 2012. From aerospace and automotive to healthcare and education, we have helped our customers from a range of industries discover the potential that 3D printing offers.
With over 200 successful installations under our belt, we have developed an in-depth understanding of how to optimise applications with our 3D printing services. As an established 3D printing service and solutions provider, we have helped many commercial companies and research facilities with our services in Singapore which include ASM Assembly Systems, the National University of Singapore, Singapore General Hospital, Dell, Puma, P&G, Canon and many more.
Why Choose

Creatz3D

for 3D Printing Services?
1. Comprehensive Solutions
At Creatz3D in Singapore, we offer comprehensive 3D printing services. With a strong focus on quality and innovation, we provide end-to-end solutions for all 3D printing needs. As an experienced 3D printing provider in Singapore, we have the know-how and expertise in achieving optimal part results and performance, with the help of our advanced 3D printing technologies.
2. Superior Quality
We are committed to providing the highest level of solutions, hence, in order to provide the best 3D printing services, we only work with industrial grade printers with different material properties and performance attributes that meet industry standards such as high strength, heat resistance, food safe and others, allowing us to remain at the forefront of technology. Using our state-of-the-art facilities, we are able to produce products that are accurate, reliable, and of the highest quality. With a team of experienced professionals on hand to assist you, you can be sure that our 3D printing services will help you meet industry standards.
3. Unmatched Expertise
We are proud to offer our customers unmatched expertise in 3D printing solutions. With more than 15 years of extensive experience working with this powerful technology across a range of industries, sectors, and applications, we can help you leverage the optimal 3D printing materials and techniques for your particular project.
We understand that additive manufacturing technology can be new and intimidating for some. Our team of experienced professionals are here to help make the process as seamless and easy as possible. So, if you have any questions or concerns about our 3D printers, technologies, services, materials, or pricing or need a demo, you can visit our FAQ page or directly get in touch with us.