Design Firm 3D Prints to Refine Ideas with Speed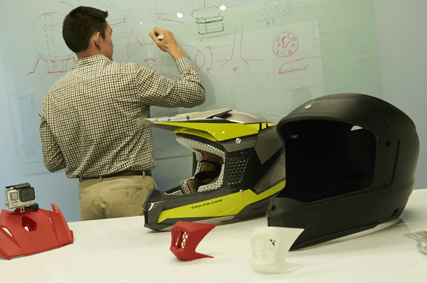 At the Center for Advanced Design (CAD), a product development firm in Minnesota, a team of design engineers specializes in creating complex surface geometry for the plastics industry.
The agile team of six handles everything from industrial design concepts and digital sketching to assisting clients with implementation by building production tooling. Their ability to advance projects quickly keeps their specialized team very busy.
"We've carved a niche out for ourselves designing plastic components for customers in the power sports industry," Jesse Hahne, partner at CAD, said.
"Many of the larger companies we work for are very talented, but they move slower. When deadlines are looming, they look to us to get their complex projects back on track." Developing a customer need into a product requires an ability to verify concepts, validate designs and test function fast, a process made more efficient with the Stratasys F370 3D Printer.
Like what you read? Share the love!