MakerBot SKETCH for reliable classroom learning and prototyping
Designed to be the most reliable 3D printing setup for the classroom and beyond for prototyping, MakerBot SKETCH provides educators, students, and general users with the necessary tools and resources to overcome the sharp learning curve to using 3D printing in their environment.
In this fluid and fast-moving job market, skills like problem-solving and design thinking are held in high demand. 3D printing can be a tool in teaching that and this is where SKETCH comes into the picture which includes engaging curriculum to equip teachers and students with the important techniques in using 3D printing to resolve those challenges.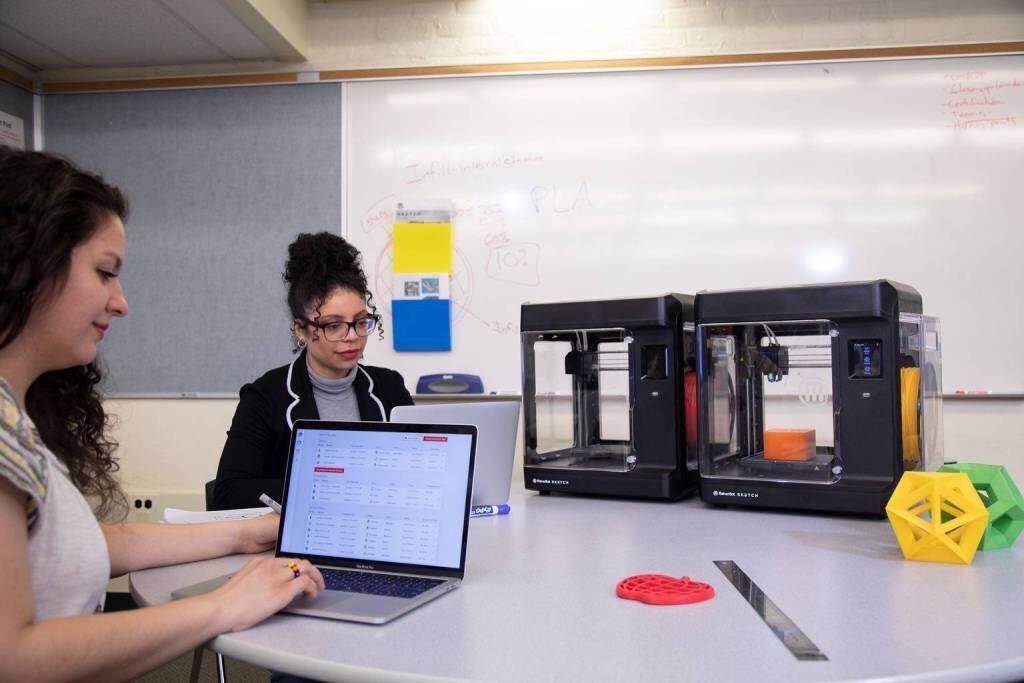 We believe that
SKETCH
is the best 3D printing setup for the classroom, with an ideal student-to-printer ratio, making 3D printing more accessible to students, and setting educators up for 3D printing success.
MakerBot CEO, Nadav Goshen
Straight out of the box, SKETCH includes user-friendly print management software, MakerBot CloudPrint, for print design, preparation, and management. Designs can be submitted by students to the cloud for prints to be queued, while teachers can manage and monitor the submissions via a unified dashboard.
With the ease of setup and use without tinkering, teachers can spend more time on integrating 3D printing with classroom curriculum and set up students for more success. Furthermore, the built-in particulate filter and enclosed chamber found within MakerBot SKETCH ensures safety for all in the classroom.
SKETCH is also UL-Certified thanks to over 46,000 hours of testing by MakerBot for system reliability, subsystem, and print quality testing. Available as a standalone, dual printer setup, or even 5 for a lab setup, SKETCH is highly scalable to suit any scenarios. Contact us today to know more or get a quote for your needs.
Learn More
Like what you read? Share the love!