Exclusive Soluble Support. Dissolve Costs.
Be empowered with TPU 92A (thermoplastic polyurethane)  that comes with real soluble support exclusive to Stratasys, and is unachievable by competing 3D Printed Elastomer manufacturers in the world.
As the only elastomer with real soluble support, rapid prototyping has never been easier using TPU filament with Stratasys F123 Series 3D printers in Singapore. The TPU flexible filament allows quicker turnaround of parts in a matter of hours utilizing professional FDM 3D printing, compared to conventional methods which take days.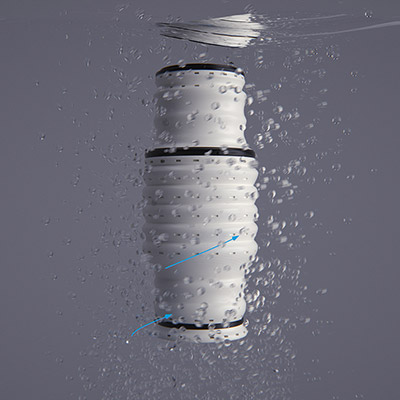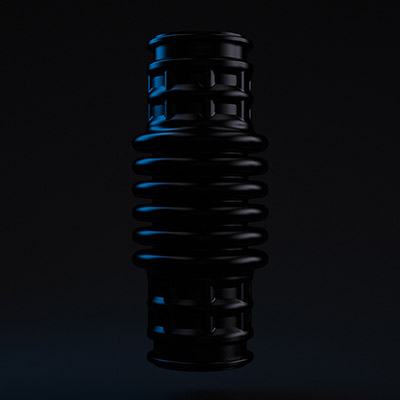 Less Cost. More Output.
The lower the cost of the material, the lower the total cost of a part?
Not quite.
But, with the adoption of Stratasys's smart approach to 3D printing, durable, large, and complex geometrical part designs can be printed accurately and repeatedly on the F123 Series, for a lower total cost-per-part.
Removing support is an intricate and labor-intensive process. With Stratasys being the only manufacturer to offer soluble support, this makes the nearest competitor to be $50 more expensive for labor, even for a simple part.
Transform your workflow with Elastomer and the F123 Series, with up to 40% savings of your 3D Printing costs. Load designs using our GrabCAD Print software, leave it to run and return to a perfect part every time.
With minimal print preparation and soluble support to handle all your print post-processing, you're free to do more of what you do best.
Reduce your costs, shorten your development cycles and simplify the prototype-to-product journey today with TPU 92A.
We best the competition in every key measure.
Outperform the competition on cost per part, with TPU 92A on the F123 Series – F170, F270, F370 3D Printers.
With over 30,000 hours of vigorous testing in creating 3D printing materials, quality prints are ensured with our Elastomers which best the competition flat-out with improved elongation, superior toughness, and extreme durability.
A better material for better results, without design compromises. Unlimit your imagination. Every time.