Ceramic 3D Printing Technology
Ceramic 3D printing technology has gained popularity in recent times due to its versatility at creating complex designs due to its excellent high heat resistance. The good mechanical properties of the materials allow you to derive limitless design possibilities and produce high-quality ceramic components that are preferred by demanding industries.
Creatz3D's portfolio includes Laser Stereolithography technology from 3DCeram and the patented NanoParticle Jetting technology from XJET that can produce fully functional ceramic parts for your needs.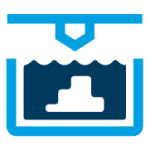 Laser Stereolithography allows for fast and effective 3D printing of functional ceramic parts for industrial use.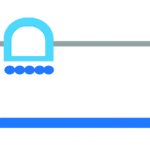 Precise down to the nano-particle level to create accurate and intricate parts, this industrial grade solution works with both metal and ceramic materials.

Metal 3D Printing Technology
Companies of today are constantly seeking for a more cost-effective manufacturing process, and a quicker time to go to market for their products. While plastic 3d printing has been around for nearly three decades, there has been a big shift towards metal 3D printing in the past decade.
This is all down to the focus in the development findings of materials at a furious pace, and a growing demand from the automotive, defense, aerospace industries due to considerable metal usage in these commercial industries.
Our wide range of metal 3D printers utilizes various state of the art technologies such as Laser Metal Fusion and our latest advanced offerings – NanoParticle Jetting, Bound Metal Deposition, and Single Pass Jetting.
These metal 3D printing technologies enable you to work with specific sets of applications that cater to different business requirements while meeting industry standards.
Plastic 3D Printing Technology
Explore the range of industry-leading 3D printing systems from Stratasys that employ Stratasys-patented Fused Deposition Modeling and inkjet-based PolyJet technologies respectively, performance 3D printers from MakerBot, and Stereolithography (SLA) 3D printers from Digital Wax Systems (DWS).
Experience industrial superiority with the only additive manufacturing technology that works with production-grade thermoplastics under a patented self-calibrated heated chamber.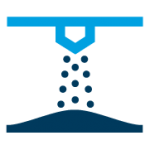 PolyJet 3D printing technology continues to push the limits of aesthetics and performance possibility, with its ability to combine multi-coloured photopolymer material options into a single print.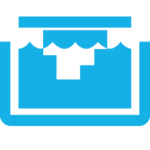 Based on a process of photopolymerization for laser-sensitive resins or liquid materials, the object is formed as each of its layers solidifies instantly under the laser beam.