The benefits of Additive Manufacturing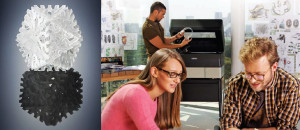 A distinguished trade directory publisher, Singapore Information Services serves as a link between local and international businesses, thus allowing the latter to gain more information about the numerous local product and service offerings available.
With a total of 5 business centric directories under its belt, Singapore Information Services provides trade specific information for each targeted industry. One example would be Singapore Industrial Sourcing Guide (SISG), which is a compiled guide of suppliers of industrial parts and machineries such as automation systems and equipment, hardware and tools.  Creatz3D is delighted to be featured in the guide and we would like to share with you about the benefits of Additive Manufacturing, which we have summarized into 5Cs:
Compression of Time
From conceptualism to realization, 3D Printing is able to shorten the time that it takes to bring your product to market- be it replacement of parts or coming up with a new product to introduce into the market. Traditionally, new ideas or prototypes would be sent to a specialized company to be produced which can take up to weeks to complete. Using 3D Printing technology, this can be done within hours and in-house.
Cost of error
Holding a physical 3D object in one's hand enables the individual to discover possible product issues before it is sent into full production. Errors can then be resolved easily with a 3D software and subsequently printed out on a 3D Printer. All these reduce potential cost of errors involved in full-scale production.
Confidentiality
With the highly competitive landscape evident in every industry, new product designs may potentially be leaked out when companies start to outsource their design process.  Having an in-house 3D Printer eliminates this possibility, providing peace of mind that their product secrecy is kept to the maximum.
Creativity
When your own system is always available, the sky is the limit. With 3D Printing technology, companies are able to bring ideas to reality with just a click of the button.
Communication
Having a tangible, physical product model can ensure better visualization and discussion during meetings as compared to traditional 2D drawings. Better communication through the physical 3D object leads to increased productivity, which also enables conveying of ideas to potential clients in a more effective manner.
For more information about the various 3D Printing technologies and solutions that we offer, please proceed here. Alternatively, you can choose to contact us via email at info@creatz3d.com or (65) 6631 8555.
If you are interested in knowing more about SISG, please proceed here.