VA Hospital Leverages 3D Printing To Create Custom Mandibular Implants
At the VA Puget Sound Health Care Center, maxillofacial surgeons James Clossman and Jeffrey Houlton leverages 3D printing to create an accurate mandibular implant which fits the patient from the start, without the need for modification during surgery. A mandibular implant is used to replace a patient's lower jaw bone when it is removed due to injury or disease. However, such implants are limited to several sizes and are not unique to patient anatomies. Consequently, surgeons have to bend and shape the implant during surgery so that it fits the patient's jaw, enabling him or her to chew properly and maintain a normal appearance.
Clossman and Houlton partnered with engineers Chris Richburg and Patrick Aubin, and VA Puget Sound radiologists Eric Rombokas and Beth Ripley, to create precise replicas of 3 patients' mandibles using the hospital's Stratasys Mojo 3D printer. The surgeons compared standard mandibular implants to the 3D printed replicas and adjusted the size and shape before instead of during the operation.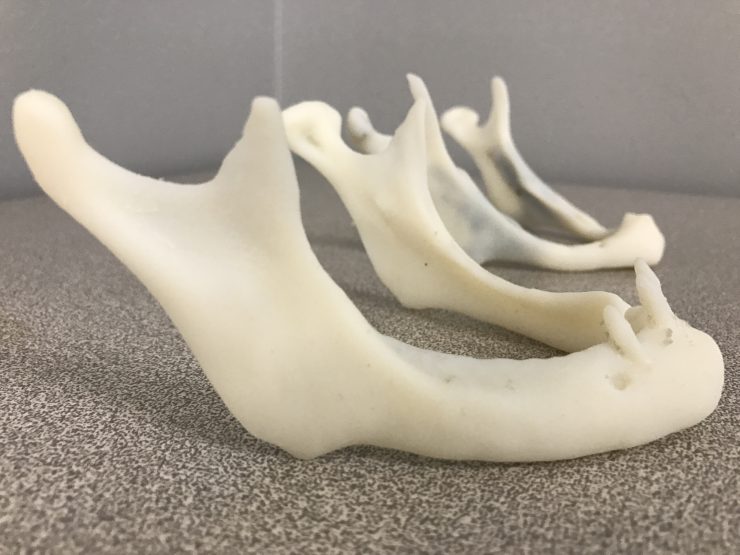 Houlton mentioned that 3D printed modelling and virtual planning have become a game changer in difficult mandibular reconstruction cases. A 3D printed model of the patient's mandible allows surgeons to precisely plan key details which are not attainable via traditional techniques.
The 3D printed models are estimated to save 2 hours per surgery, which translates to less time under anaesthesia for patients, and less fatigue for surgeons. In addition, it saves cost as OR time costs approximately $80/minute.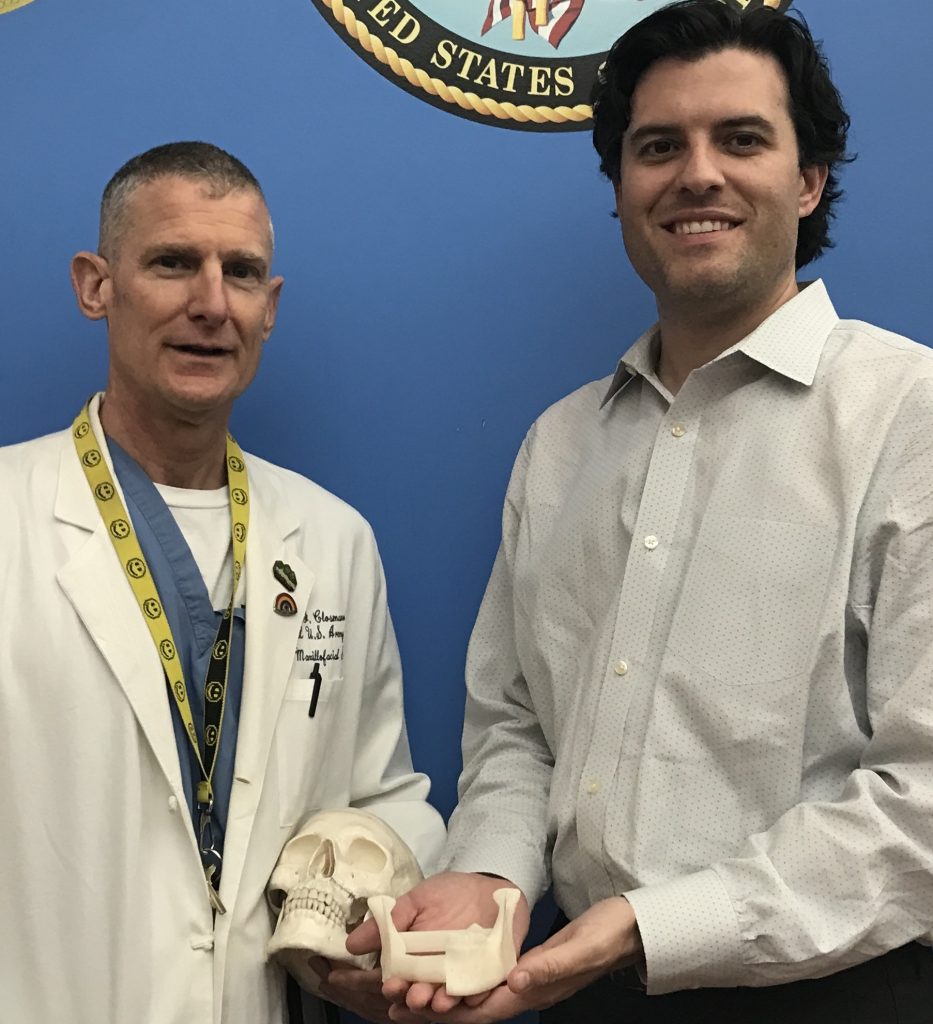 Stratasys equipped several VA hospitals with Stratasys Mojo 3D printers, materials and training to create a 3D printing hospital network, one of which is VA Puget Sound. The company has been working closely with the VA network to enhance surgeon preparedness and quality patient care via 3D printing. Surgeons are able to identify the most appropriate heart valve size for replacement surgery, which makes a difference between life and death. 3D printing creates personalized orthopaedic implants for patients whose sizes deviate from the standard size range.
Houlton said that it is exciting to see 3D printing being offered to veterans via the VA system. Subsequently, the Stratasys Mojo 3D printer can be used to create more tools to help with optimal fit, such as surgical cutting guides. The ultimate goal is to 3D print the perfect implant with a metal 3D printer every time.
Learn more about our Stratasys plastic 3D printers. You can also contact us via our contact form, email us at info@creatz3d.com, or call +65 6631 8555 for any further inquiries.
Like what you read? Share the love!