Professional 3D Printing Solutions

Leading Industrial 3D Printing Solutions
Creatz3D provides leading professional industrial 3D printing solutions in Singapore to bring your ideas to life without compromises
Our Portfolio: Professional Industrial 3D Printers
Creatz3D provides leading industrial 3D printing solutions in Singapore from leading commercial 3D printer brands like Stratasys, MakerBot, Digital Wax Systems (DWS), 3DCeram, SISMA, XJET, and Desktop Metal to bring your ideas to life without compromising on design freedom.
The professional industrial 3D printers utilise state-of-the-art 3D printing technology such as Fused Deposition Modeling (FDM) and PolyJet by Stratasys and MakerBot (only FDM) for plastic 3D printing.  Leverage high performance industrial 3D printers for durable metal 3D printing such as Laser Metal Fusion by SISMA, NanoParticle Jetting by XJET, or Bound Metal Deposition/Single Pass Jetting by Desktop Metal. Creatz3D also brings to the market professional 3D printers with Stereolithography 3D printing technology from Digital Wax Systems (DWS), as well as ceramics 3D printing like Laser Stereolithography from 3DCeram.
We also provide metal surface finishing solutions from GPA Innova, which utilises revolutionary DLyte dry electropolishing technology that yields better results, unlike those that use traditional polishing methods.
Throughout the manufacturing process from idea design to end product, our years of accumulated experience enable you to realise your 3D printed designs with our team of engineers who are trained and certified by the commercial 3D printer makers.
An award-winning industry expert for industrial 3D Printers and Production Systems, Stratasys Ltd. is at the forefront of shaping the future and empowering customers with optimum prototyping and production experiences.
Desktop Metal is committed to making metal 3D printing technology accessible to global manufacturers and engineers, covering the full product life cycle from low volume prototyping to mass production to mid-volume runs of complex metal parts on the shop floor.
 As a global leader in desktop 3D printing technology, MakerBot sets the standard in reliability and ease-of-use by providing effective solutions for every stage of the 3D printing process.
Digital Wax Systems (DWS) designs and manufactures Stereolithography commercial 3D printers, along with software and specific materials, for fast production and rapid prototyping.

The Spanish-based company, GPA Innova, specialises in manufacturing machines for metal surface finishing using their revolutionary and patented DLyte technology, the world's first Dry Electropolishing system.
Materialise software solutions are at the heart of developments in prototyping, production, and medical needs. With their user-friendly 3D imaging solutions, Materialise generates increased production efficiency for your business needs.
Equipped with additive manufacturing systems of high precision and cutting-edge designs, SISMA Group provides the expert fit for achieving 3D printed metal objects as you envisioned.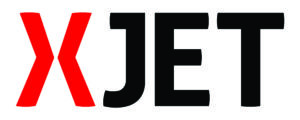 XJET NanoParticle Jetting™technology is pioneered after a decade worth of research to help transform the metal and ceramic additive manufacturing industry. Bringing new levels of quality to the metal and ceramic manufacturing, parts can be built with ease and versatility without lacking in throughput.

With experienced technical ceramic expertise gleaned from decades of research, 3DCeram's complete range of professional 3D printers helps to support its customers with ceramic manufacturing needs in different industries.