Building the Future with 3D Printing
Jointly organized by Creatz3D, Materialise and SIA (Singapore Institute of Architects), "Building the Future with 3D Printing" seminar main aim was to raise the awareness of 3D Printing application in the architecture industry. During the seminar, attendees were able to develop a better understanding of the work process and considerations to take when optimizing their 3D CAD models for 3D Printing.
When integrated effectively into the business workflow, 3D Printed architecture models gives Architecture Firms that competitive edge in the ever challenging Singapore architecture landscape.
There were many sharing sessions from both Creatz3D and Materialise during the seminar. Ranging from the introduction to the types of 3D Printing Technologies available as well as the usage of Materialise repairing software. For instance in one of the session, Creatz3D shared about how companies such as Reitveld Architects have currently integrated 3D Printing Technology into their workflow. Additionally, a holistic view of the 3D printing application developments in the architecture industry was also highlighted.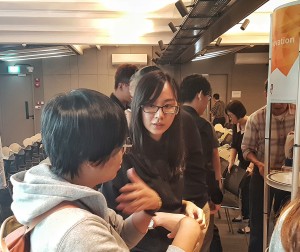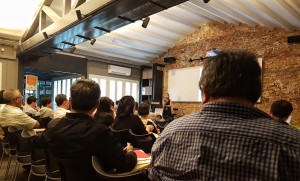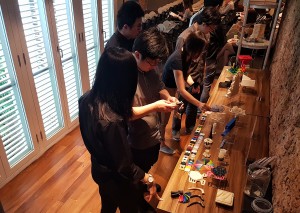 Mr Mahadi from Materialise shared the latest development in Materialise software through the display of Magics 20. Their latest addition to their all-around software package for 3D Printing, the fixing of architecture STL files have been made much easier. For instance using "ShrinkWrap", designers would be able to fix an architecture model in hours as compared to days previously.
Lastly, attendees were treated with different 3D Printed Architecture Models as well as 3D Printed Customized Fascade that were brought by Creatz3D. One of which was a collaborative effort between Creatz3D and Materialise where the internals of a Pillar structure were edited to incorporate intricate, customised lattice structure. With this it allows designers to produce their architecture model in a much faster and cost effective manner.
Creatz3D would like to take this opportunity to thank all the attendees of "Building the Future with 3D Printing" seminar. As a solution provider, Creatz3D believes in working with our customer in providing the optimum 3D Printing Equipment that will best serve their needs and requirements. As there are limitless possibilities that a professional 3D  Printer can offer, please do contact us via email at info@creatz3d.com or (65) 6631 8555.