Stratasys machines get validated by Materialise for 3D printed patient-specific anatomical models
Belgium-based additive manufacturing company, Materialise, has announced that they have validated Stratasys 3D printers and materials for the manufacturing of patient-specific anatomical models when used in tandem with FDA-approved Mimics inPrint software, and represent a huge step towards unlocking the potential of this technology for improved patient care.
The validation pairs Materialise's FDA-approved Mimics inPrint software together with the most versatile 3D printing systems from Stratasys, and advance point-of-care for patients. The Mimics inPrint software received FDA clearance in March 2018, and 16 of the top 20 hospitals in America now uses it for the printing of 3D printed anatomical models.
With the validation through Materialise's certification process, doctors and hospitals can now enjoy improved access to high-quality anatomical models to provide personalized care to patients.
Specifically, Stratasys's PolyJet multi-material and multi-color 3D printing solutions, the J750, J735, and the high-performance desktop Objet30 Prime 3D printers can now work hand-in-hand with Materialise Mimics inPrint, to offer more trusted and reliable surgical planning and improve communication.
The versatility of Stratasys's machines allows support for most complex cases across a wide range of surgical specialties on a single printer, regardless of whether it's printing a model for mimicking human tissues or for medical centers seeking a good entry-level option.
Historically, pre-surgical planning involved 2D imaging where physicians had to mentally reconstruct the patient's anatomy. 3D printing manages to evolve this approach by digitally producing precise replicas of patient's anatomy, and better visualize a patient's condition before any operations.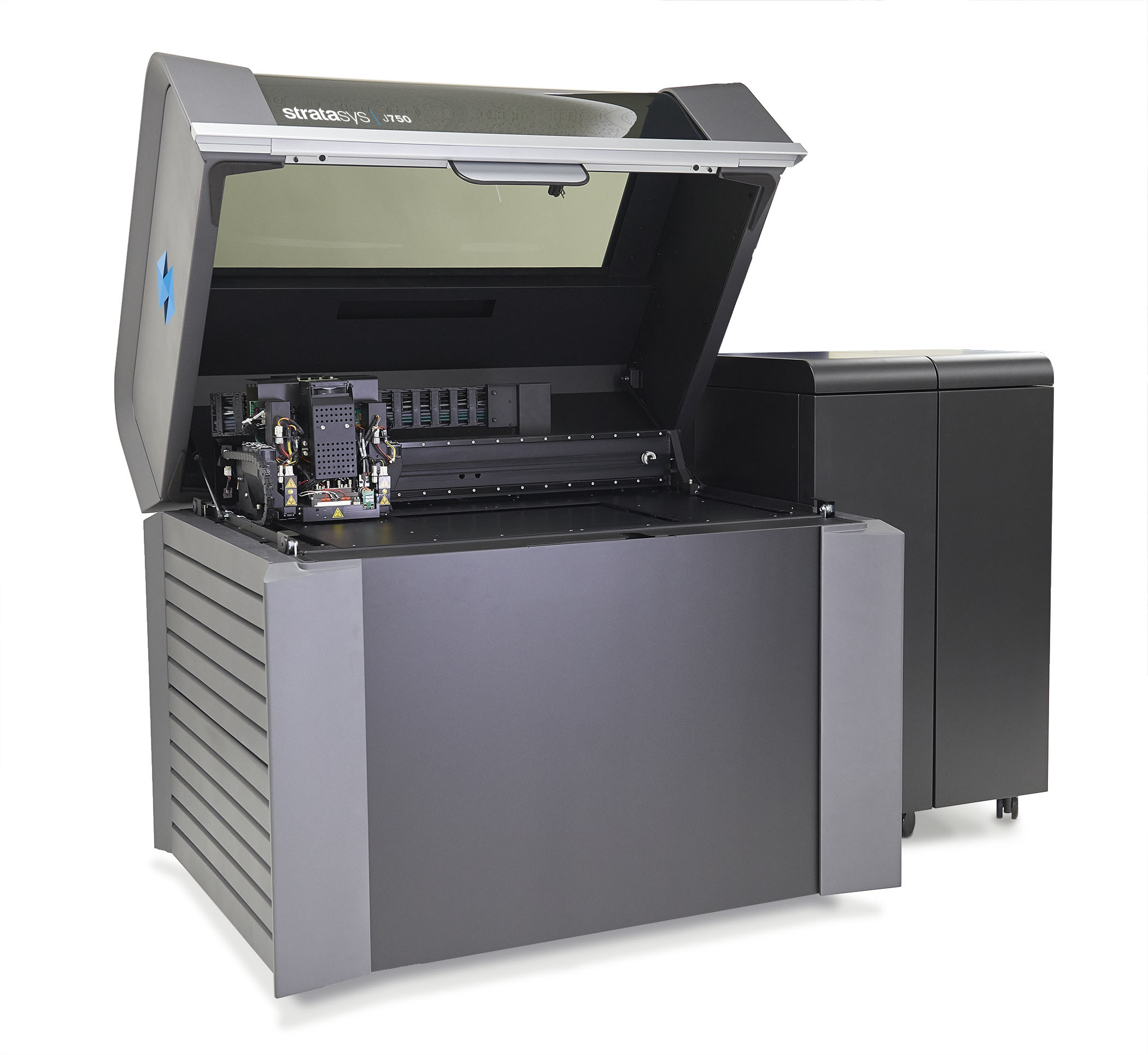 As usage of 3D printers continues to increase across hospitals for better diagnostics and improved care of patients, this validation from Materialise will further power anatomical modeling while relieving any safety and quality burdens for healthcare providers.
Learn more about our J750, J735, and the high-performance desktop Objet30 Prime 3D printers. You can also contact us via our contact form, email us at info@creatz3d.com, or call +65 6631 8555 for any further inquiries.
Machine is FDA cleared if
Machine is used in conjunction with an FDA cleared software. Eg. Materialise Mimics and Materialise inPrint Software.
Right now, J750, J735, and Objet30 Prime has joined the previous C2 500 where it would be easier to obtain FDA clearance if machine is used as indicated in point 1.
Machine is not FDA cleared if
Machine is used with other non-FDA cleared software.
General guidance for 3D printed medical models by FDA is under Class II at this point in time.
Like what you read? Share the love!