Creatz3D's Support for COVID-19 Post-Circuit Breaker
A Message for Customers, Business Partners, and Suppliers (Updated 18 June)
As we move into Phase 2 of the economy's reopening from 18 June (2359 hrs), we would like to inform you that operations will carry on as usual with zero disruptions.
This fight against COVID-19 is fluid and fast-moving, but we are actively monitoring the situation and will evolve our support accordingly. The health and well-being of our customers, colleagues, and partners are a top priority.
We want to assure our customers that we are 100% committed to providing you with the necessary support for your essential operations during this period in terms of:
Staff working from home and at the office during this period have been briefed on the necessary precautionary measures to be taken to ensure their utmost safety and well-being. Those working at the office will adopt safe distancing measures, ensure masks are on at times, and log their entry/exit times with SafeEntry.
Visitors to our office are to adhere to the following at all times:
Wear a mask
Check in and out with SafeEntry when entering our office premises or showroom
Practice social distancing
We also stand by ready to support the local community during this challenging time. Please drop us an email – info@creatz3d.com – if you have any ideas to contribute in relation to helping the healthcare community.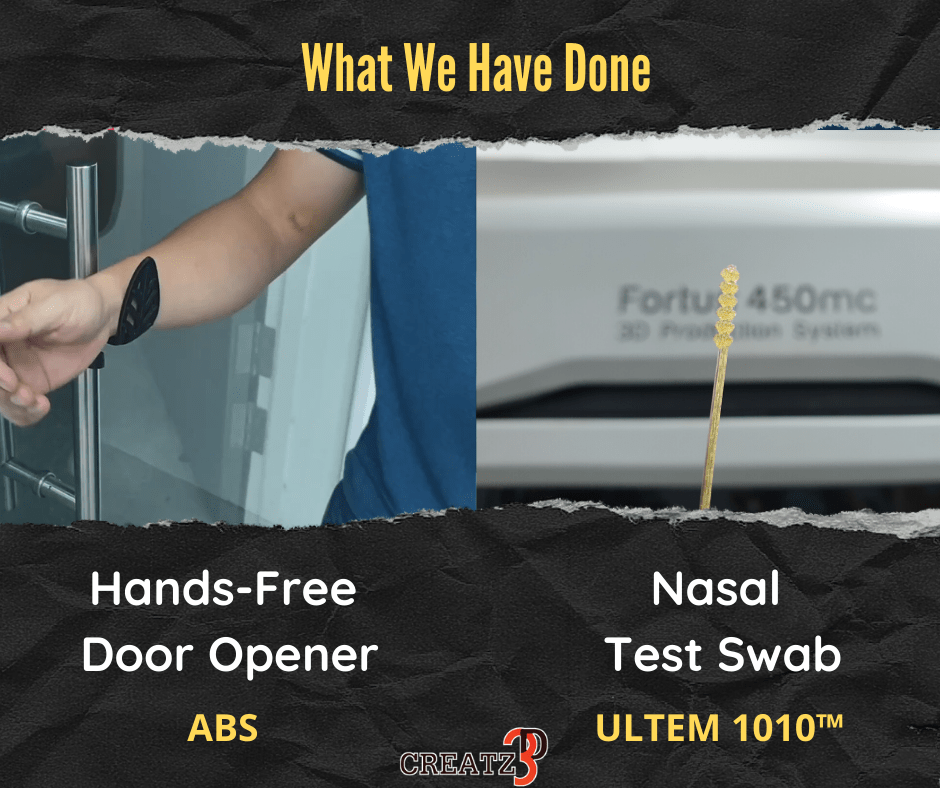 We also want to say a big thank you to our frontline medical and support staff for working tirelessly day and night to keep us safe. From all of us at Creatz3D, we wish you and your loved ones good health as we try to get through this together.
#SGUnited
Like what you read? Share the love!