Precision, finesse and high quality manufacturing and engineering tools- these were the core elements at MTA 2015. Comprising of 400 exhibitors from 30 countries specialising in Precision Engineering and Manufacturing, the event was held over a span of four days and was a platform for solution providers to meet key players from various industries.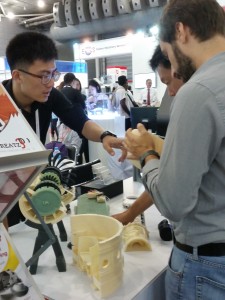 Creatz3D is honoured to be one of the exhibitors that participated in the event. Attendees were able to gain a closer look at the 3D printing process as well as the various types of benefits and solutions that 3D Printing technology is able to bring to them. They were given the opportunity to touch and see different 3D printed materials that were produced from a myriad of materials, which allowed for an enriching experience.
Aside from that, Creatz3D also shared our insights about the various applications and benefits of 3D printing through one to one consultations and guided tours. Through the tour, participants got to know more about the possibilities of Fused Deposition Modeling and PolyJet technology and how 3D printing technology can aid them in increasing their workflow productivity and efficiency. We also introduced the capabilities and specifications of some of our 3D printers, namely, Fortus 450mc and Connex 3 Objet 500. Consequently, participants were then able to develop a better understanding of the additive manufacturing process and make informed purchase decisions as accordingly.
At Creatz3D, we are committed to providing reliable 3D Printing technology of superior quality that cater to your specific needs and requirements. Time saving and cost effective, 3D printing technology will be able to help your business maximize its potential and reach greater heights. Therefore, it would be our pleasure to inform you that from 9th April to 30th June 2015, Creatz3D will be offering 10% off all 3D Printers* and the first 20 to register your interest will be entitled to a special privilege.**
Do not let this golden opportunity slip by and contact us now.
Creatz3D would like to express our thanks and appreciation to all the attendees of MTA 2015. For more information, you can choose to contact us via email at info@creatz3d.com or (65) 6631 8555.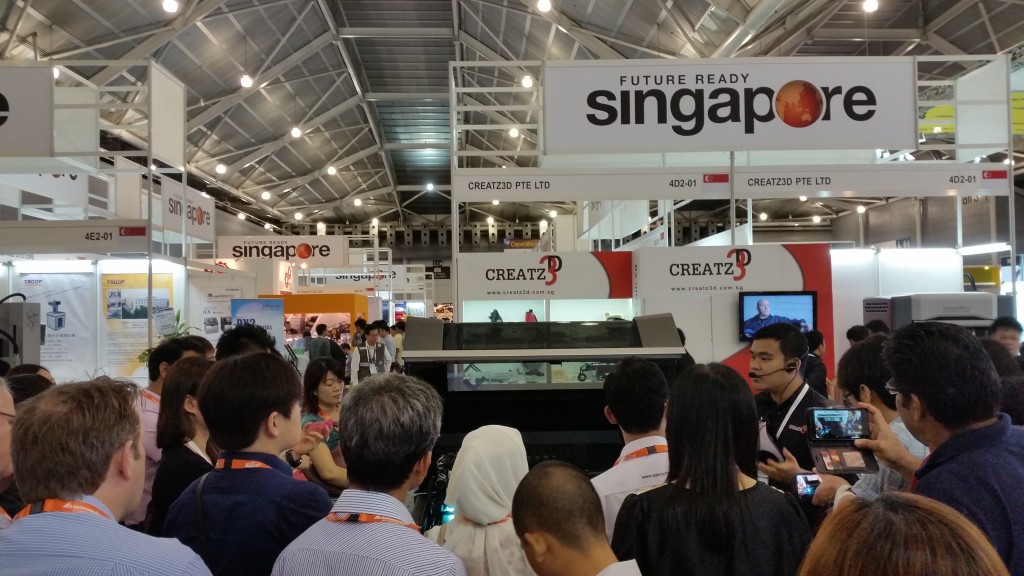 *Terms and conditions:
Only applicable to purchases of machine models that are equal or more than the value of Objet30 Pro
Purchase order must be issued by 30th June
**Privilege:
$5000 worth of credit terms for consumables such as printing materials
Like what you read? Share the love!