Fused Deposition Modelling (FDM)

Experience industrial superiority with Fused Deposition Modeling, the only additive manufacturing technology that works with production-grade thermoplastics under a patented self-calibrated heated chamber.
The chamber ensures consistent bonding of layers, as every layer is heated at a specific temperature. With the high accuracy and limited warping of the parts produced using FDM technology, multiple parts can be put together to produce extremely large parts and overcome the maximum build size limitation.
As FDM technology uses the same thermoplastic materials found in traditional manufacturing processes, there's always an FDM thermoplastic that suits your requirements.
THE TECHNOLOGY



FDM technology works by first heating the thermoplastic to a semi-liquid state. The ultra-fine threads in the semi-liquid state are then deposited along the extrusion path layer by layer. A removable material is deposited by the printer if support is required. The support can be removed during post-processing either by detergent or water.
THE RESULT

FDM technology allows users to build products of unrivaled resistance and strength in chemical, mechanical and thermal properties, which are unlikely to be distorted in ambient conditions with time. The technology is also ideal for the creation of components which require complicated geometries and performance durability. Design ideas are thus freed from the constraints of traditional manufacturing methods, which have often compromised extreme precision.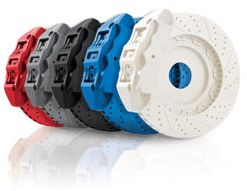 FDM Thermoplastic Materials
ABS-M30 (Acrylonitrile butadiene styrene), ABS-M30i, ABSi, PC-ABS, ASA (Acrylonitrile styrene acrylate), PC (Polycarbonate), PC-ISO, ULTEM 9085 resin (Polyetherimide), ULTEM 1010 resin, PPSF (Polyphenylsulfone), FDM Nylon 6, FDM Nylon 12, FDM Nylon 12CF, ST-130 (Sacrificial Tooling), PLA (Polylactic acid), and TPU 92A Elastomer.
FDM 3D Printer
The variety of Industrial Grade Thermoplastic FDM 3D printers from Stratasys can cater to any of your design and engineering needs in an office environment.