IDEC slashes aerospace tooling costs by 67% with Stratasys F900
Leading Spanish aerospace composite specialist IDEC recently partnered with advanced prototyping service provider, Wehl & Partner, to leverage on the use of a Stratasys F900 Production 3D Printer to slash composite molding costs by 67%.
This solution was showcased by Stratasys at JEC World 2019 earlier this month. IDEC had set out to explore the capabilities of Resin Transfer Molding (RTM) technology, for achieving efficiency objectives in a government-funded project. This involved the testing of new composite materials and the molding process for the production of a curved aircraft wing.
IDEC's preform tools are usually made from aluminum or epoxy resin, where the composite fiber is laid on top of the preform, and the tool is heated to take the shape of the mold.
But for this case, the composite material was to be heated using an electric current. This made highly conductive aluminum preform impossible for use, as the current is unable to effectively go through the composite fibers.
The traditional epoxy resin preforms were also a no-go as it lacked the necessary resistance or stability to withstand temperatures exceeding 140°C. With the project needing high-temperature resistance of between 150°C and 180°C, this made Stratasys FDM technology and the use of ULTEM™ 1010 resin, the perfect solution. While there are epoxy resins that have high-temperature resistance, their high costs made them financially unviable.
The integration of the F900 and the ULTEM™ 1010 resin enabled massive time reduction for the preform tool production. Instead of 4 weeks with traditional processes, Stratasys AM was able to produce the preform tool in just 60 hours.
In addition, the composite heating stage was reduced from 1 hour to just 10 minutes by flowing the electric current directly through composite fabrics and was only possible with Stratasys AM. As a result, IDEC was able to reduce costs by 67% compared to CNC machining the aluminum preform.
The perfect mechanical properties of the ULTEM™ 1010 resin produced preform tool has also made it ideal for the RTM process, and is strong enough to be used for at least 25 cycles, making it superior compared to other epoxies, AM technologies, or similar materials.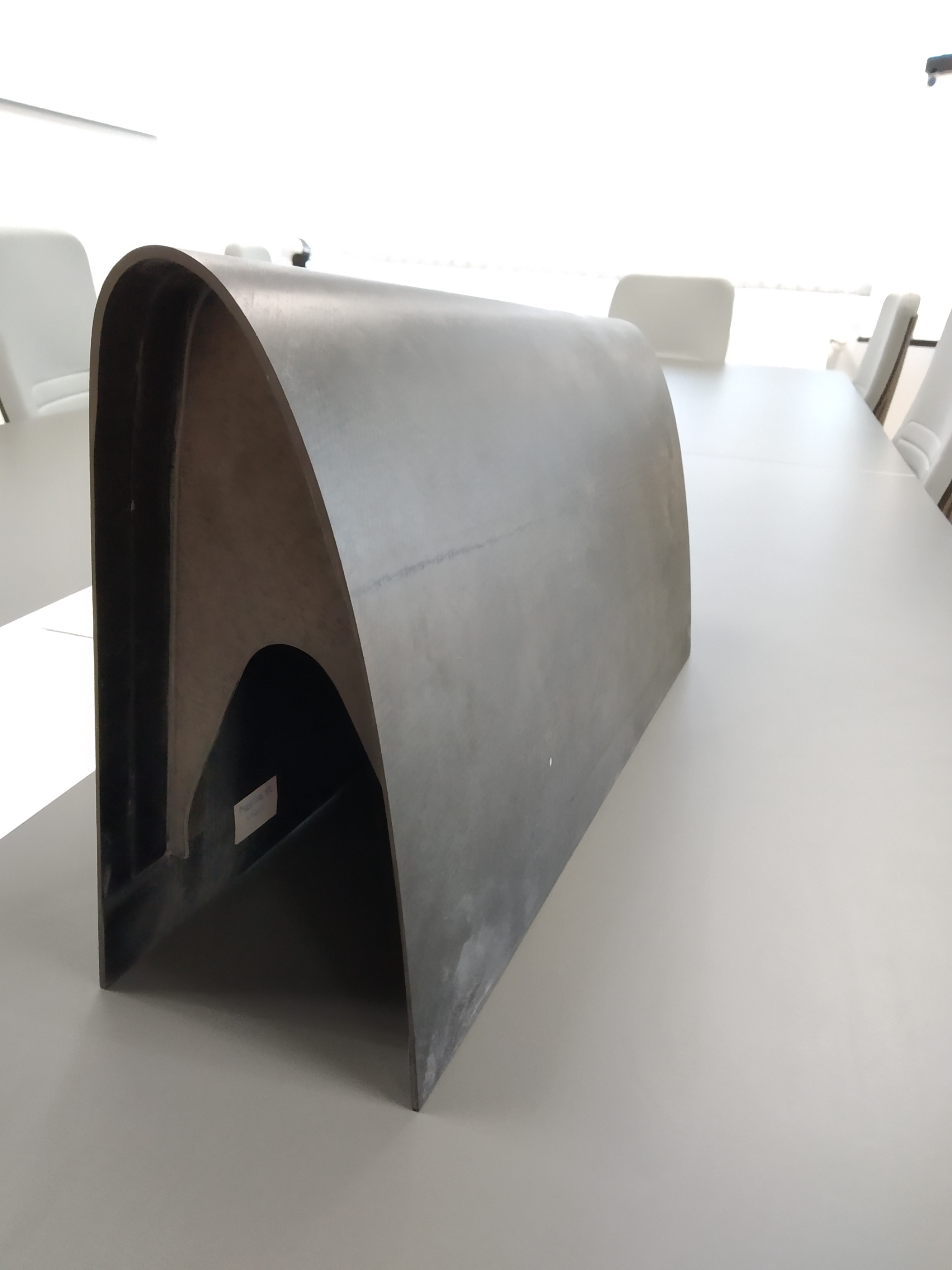 Click to learn more about FDM technology and Fortus FDM 3D Printers. You can contact us via our contact form, email us at info@creatz3d.com, or call +65 6631 8555 for any further inquiries.
Like what you read? Share the love!