F380mc, F450mc

–

Stronger, Faster, Better 
Stratasys FDM technology gives you unmatched versatility and proven performance. Build parts in the materials you're familiar with, but with the advanced complexity and high requirements needed for today's manufacturers. With easy-to-use interfaces and software controls, the Fortus printing systems make it easy to produce complex parts more efficiently and effectively.
Build Bigger Parts
FDM systems are as versatile and durable as the
parts they produce. Fortus 380mc (355 x 305 x 305 mm) and the Fortus 450mc (406 x 355 x 406 mm) lets you print complex large-sized or many parts with ease.
As true production workhorses, the 380mc or 450mc consistently delivers high throughput, duty cycles, and utilization rates that make digital manufacturing highly practical.
Unrivaled Repeatability
When using 3D printing for validation prototypes and the
production of finished goods, using a durable, proven
thermoplastic is all the more important, and it may be the
only choice for many applications.
Production-Grade Materials
Print with ABS-ESD7, ABS-M30, ABS-M30i, Antero 800NA (450mc only), ASA, FDM Nylon12, Nylon 12CF (380 Carbon Fiber Edition & 450mc), PC, PC-ABS, PC-ISO, ULTEM 9085 (450mc only), ULTEM 1010 (450mc only), and ST-130 production-grade thermoplastics.
F900

–

The Most Powerful FDM Manufacturing 3D Printer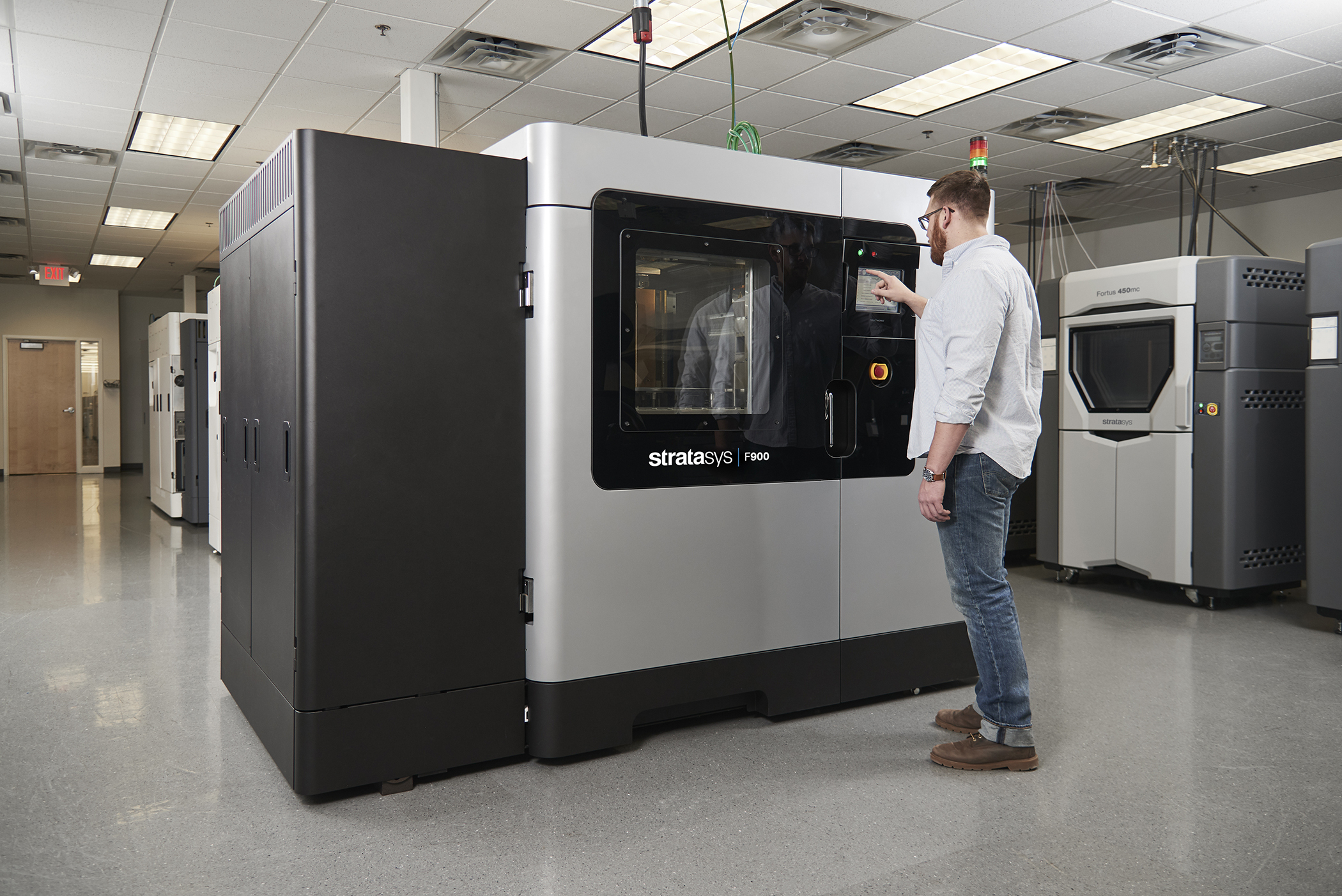 The Stratasys F900 3D System has ALL that the Fortus printers family has to offer, but on a bigger scale.
The ultimate manufacturing-grade production 3D printer – print with the greatest variety of engineering-grade materials to produce demanding functional prototypes, production parts, jigs, fixtures, and factory tooling with unmatched accuracy, repeatability, and predictability. Enjoy remarkable production agility and a high return on investment, only with the F900.
Currently, the only FDM printer on the market that is able to make parts for commercial airlines.