The new standard for


planning, education, and testing
Enhance training and education programs and improve medical device product quality.
Create consistency in device development and testing to reduce costs, and accelerate time to market.
Scale up product demonstrations when doing training for a new medical device by providing models that replicate the disease state your device is intended to treat – no storage requirements or ethical concerns associated with animal and cadaver models.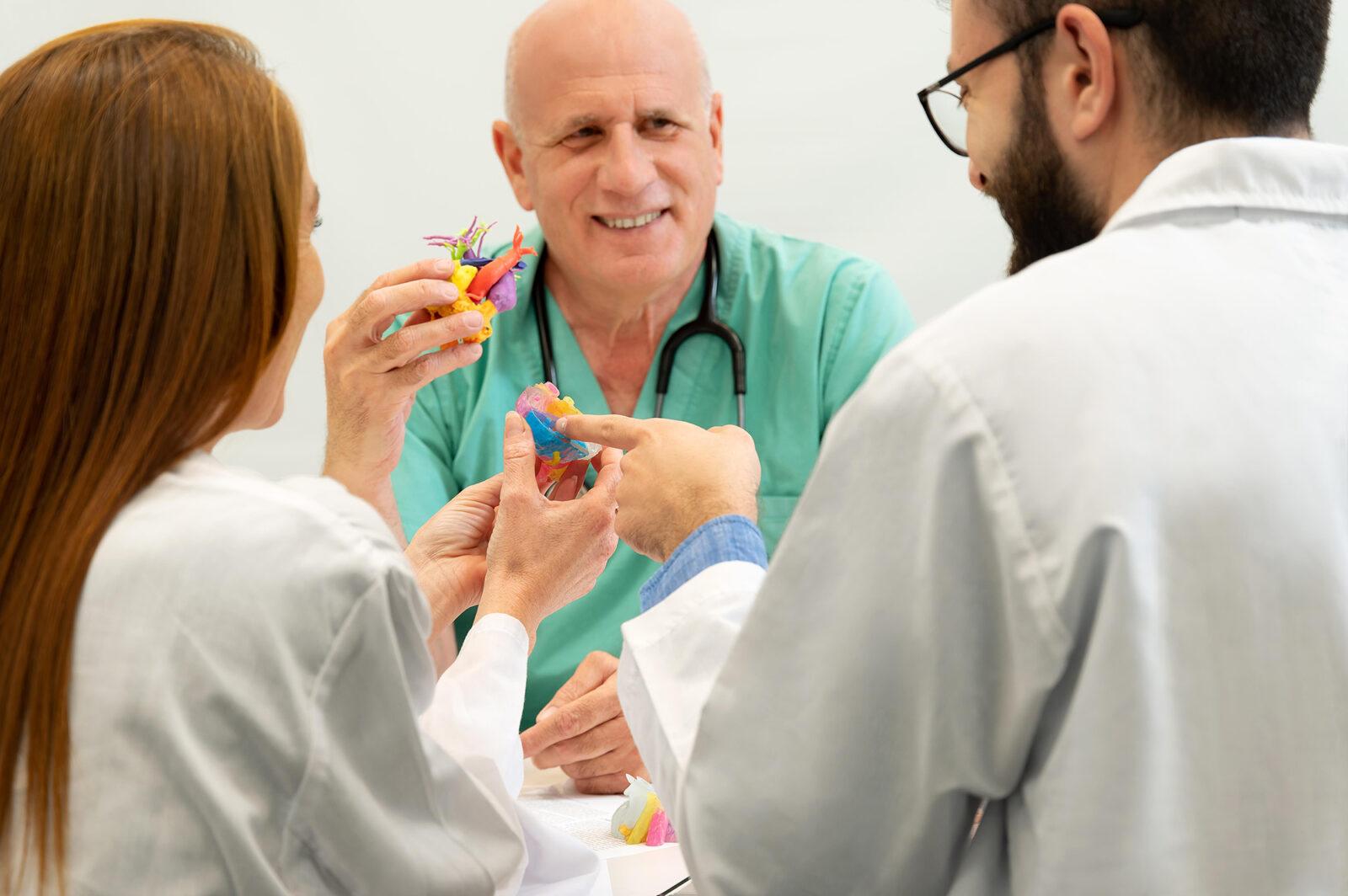 Improve point-of-care planning, patient satisfaction, and training and education at Hospitals and Academic Medical Centers.
3D printed medical models for on-demand training and pre-surgical planning enable you to reduce complications and decrease hospital stay duration.
Data demonstrates that patient satisfaction improves when 3D medical models are used as part of education for informed consent.
All on a 

certified system
510k cleared for clinical diagnostic use with leading


segmentation software companies
Biocompatibility certification


– ISO 10993-1:2018 for limited contact to tissue and bone 

and permanent contact to intact skin


– ISO 18562-1:2017 for breathing gas pathways in


healthcare applications
Sterilization methods


– Steam, Gamma, and EtO for
MED610 and MED615RGD
– Steam, Gamma, and EtO for
Rigid Transparent family
ISO 13485 Certified (material and hardware manufacturing sites)
Simplified 

3D printing workflow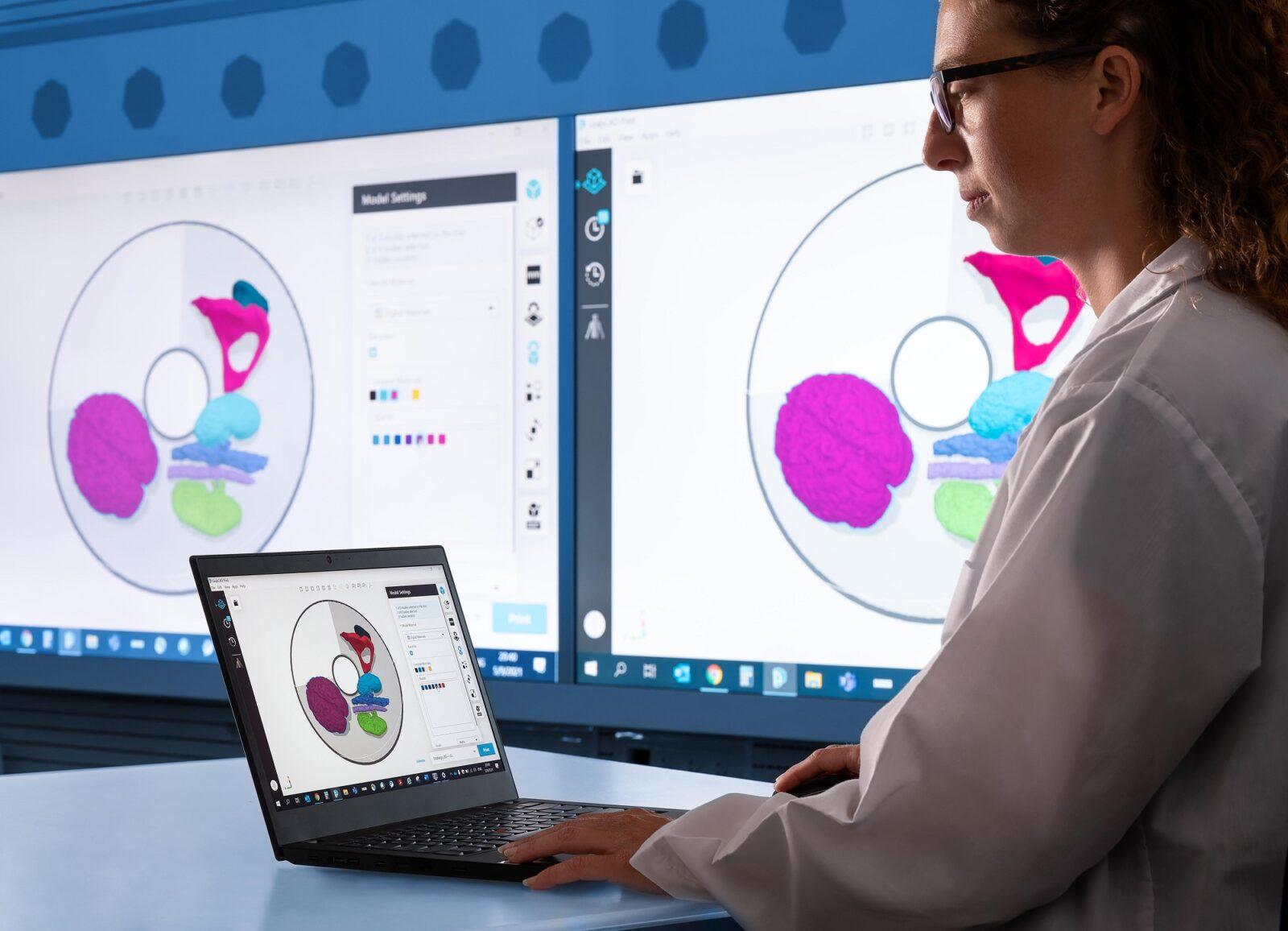 *Compared to six types of anatomical models printed with Formlabs Form3, Projet 3600, Projet 6000, and Mimaki 3DUJ-553.
GrabCAD Print integration means the entire 3D printing workflow is simplified right from the design phase. The large build tray allows for multiple models in a single print, and thus significantly less handling.
Automatically corrects files and reduces print time with automatic tray arrangement.
Calculate the time and material resources needed for production before printing.
3MF file supported – significantly simplifies color assignment in your workflow
User is alerted if there has been cross-contamination with a biocompatible material.
Schedule and monitor the print job remotely from your mobile device or browser.
Get notified remotely when the job has finished printing.
Lower total cost of 

ownership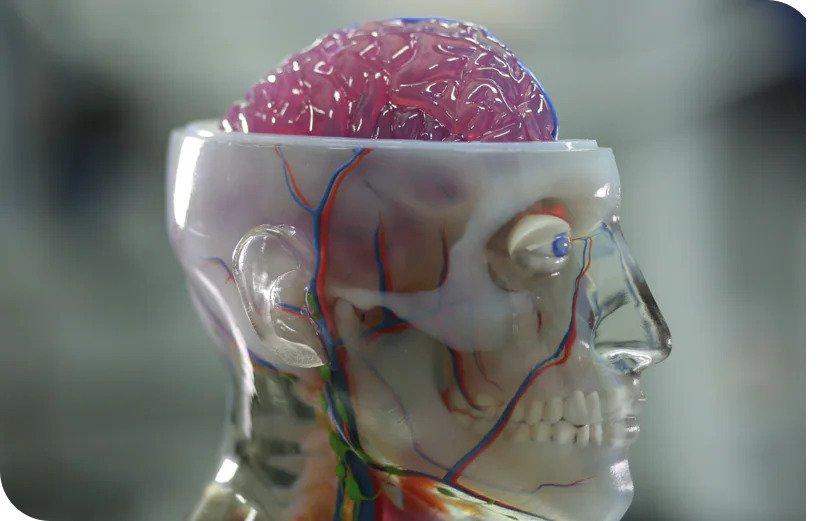 The Stratasys J5 MediJet is designed to maximize your investment in 3D printing.
With less upfront investment and a lower total cost of ownership, all application needs can be met with one platform – no need for multiple printers.
Make a big impact today.