Small footprint makes it easy to fit in small-to-medium labs but yet has a large print tray to create parts.
Reduce manual labor with unattended operation, fewer changeovers, less loading time, and minimal post-processing while maximizing output.
Being able to use different materials in a single print job, J5 DentaJet makes it feel like owning 3 printers in one.
Print an implant case with a rigid opaque model together with a soft gingiva mask and a biocompatible transparent surgical guide, or print a removable partial denture in a castable material together with the patient model.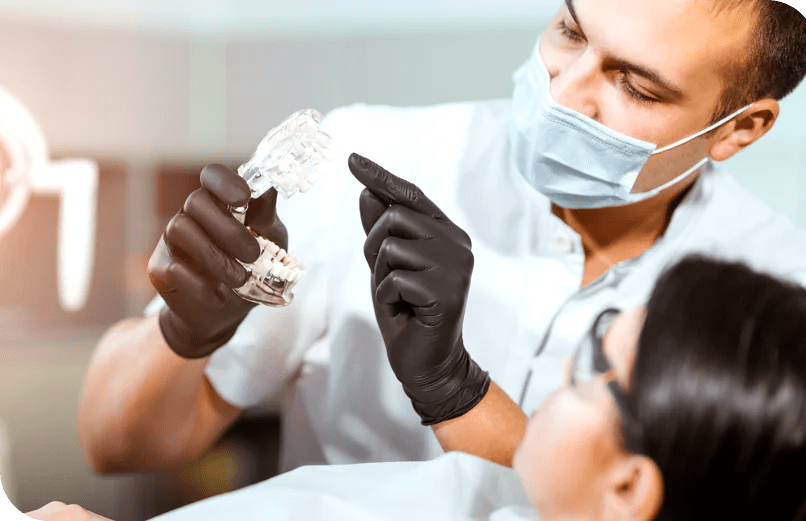 Harness the
power of

c

o

l

o

r
Leverage on the full-color capability to improve workflow and tracking and communicate more information.
As the only dental printer that is able to create highly realistic replicas of the patient's mouth, the J5 DentaJet lets you reduce C&B remakes to enable better clinical outcomes and communication between the lab, clinic, and patient.
Big Impact


with Simplified Workflow
The Separator Digital Material enables orthodontic devices to be separated easily from the printed model and results in better surface quality and decreased manual labor.
Streamline your workflow with GrabCAD Print integration that's easy to use and requires minimal training to get up to speed. Create unique and highly realistic models to save time and reduce errors.
Enable better clinical outcomes and facilitate better communication between the lab, clinic, and the patient with realistic, patient-specific models.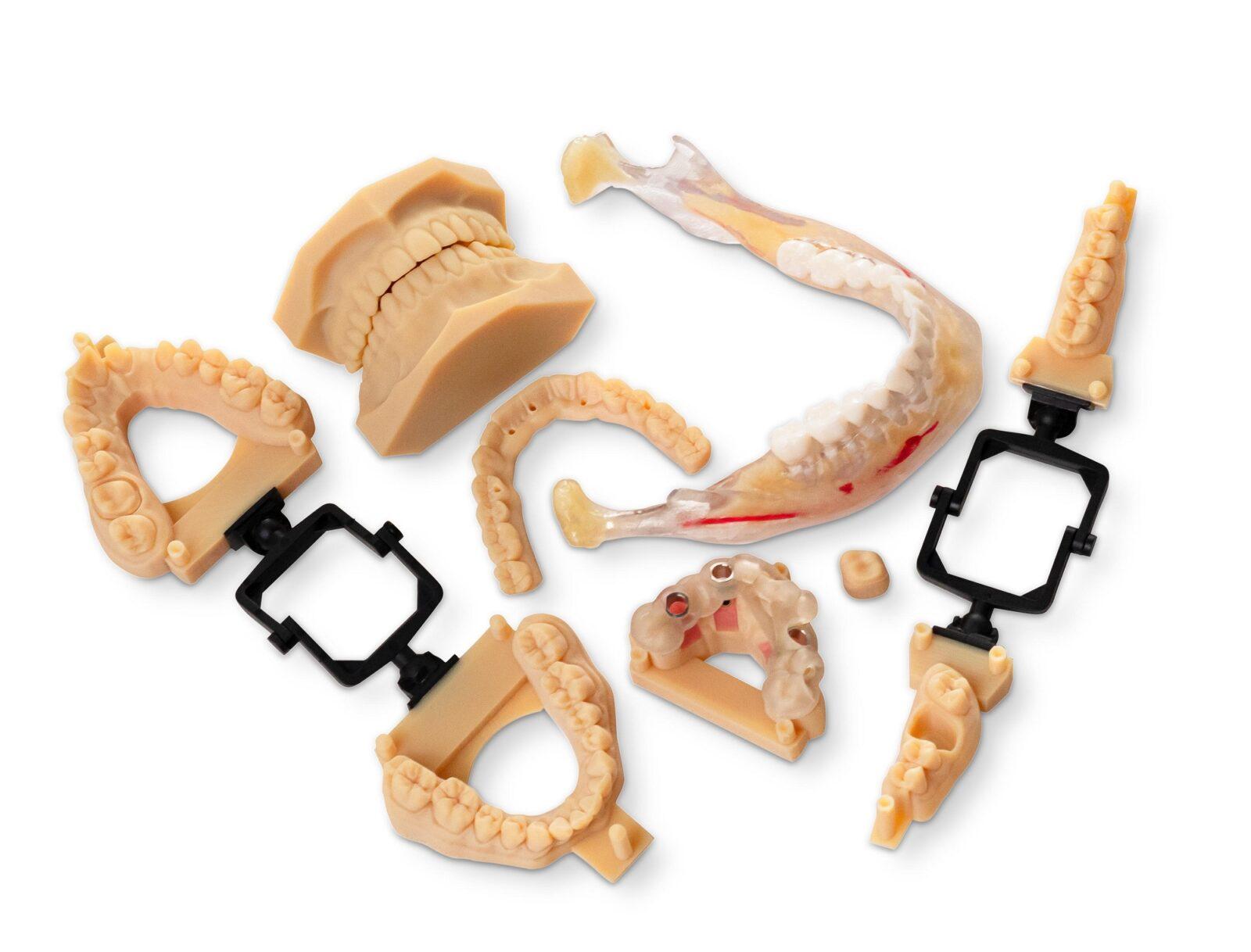 For labs that realize the true value of 3D printing, the time to act is now, not the future. By fully embracing digital dentistry, labs can grow their businesses, produce exceptional quality models, and shorten turnaround time – without adding staff or time.
The multi-material 3D printing capability of Stratasys Dental solutions truly broadens your versatility in printing a wide range of cases from implant models with soft tissues, custom-fit surgical guides, aligner setups, indirect bonding trays, restoration mock-ups, and more with precision.
Discover the Stratasys Difference!
Dental

Applications for every need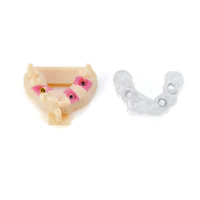 Maximize production and simplify the complexity of implantology.
Applications:
Implant models
Surgical guides
Gingiva masks
Print all on one tray. With only two trays, print as many as 41 implant cases* daily.

* one case equals a full arch model, opposite side, surgical guide, and gingiva mask.
Cut days off delivery times and produce more orthodontic appliances.
Applications:
Models
Indirect bonding trays
Simplify the production of acrylic orthodontic devices with Separator Digital Material which coats models making.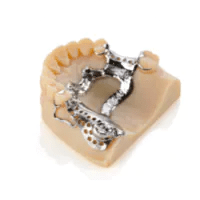 Reduce manual labor and increase production.
Applications:
Models
RPD frameworks
Custom impression trays
Try-ins
Print all on one tray and up to 26 cases** per day with only two trays.
** One case equals RPD framework and model.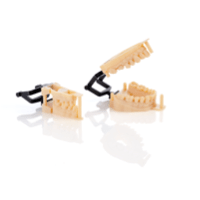 Produce large volumes of models in high-resolution materials.
Applications:
Models — quadrant, full upper and lower with removable dies.
Eliminate delays and inaccuracies of manual labor.
Materials for

 J5 DentaJet
Leverage full-color capability and realism to differentiate your dental lab. The J5 DentaJet offers over 500,000 colors and three biocompatible materials to cater to different applications.
In addition, the Separator Digital Material makes acrylic orthodontic devices, such as Hawley Retainers, separate easily from the printed model and results in better surface quality and decreased manual labor.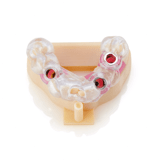 Transparent, biocompatible PolyJet material medically approved for bodily contact.
Opaque white material with A2 shading designed to provide the best color match in the industry.
Flexible, transparent material for printing indirect bonding trays and soft gingival masks.
Provides unique full-color capabilities to produce smooth, accurate and realistic models.